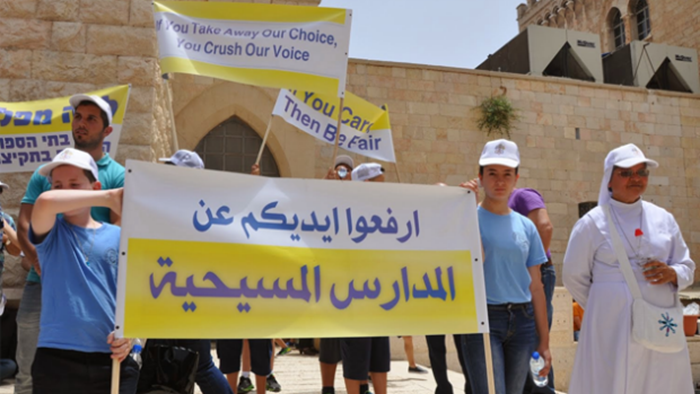 Image: Abouna.org
Israel's Christian schools will go on strike tomorrow, the first official day of the school year, after talks with the Jewish state's president and Ministry of Education broke down over a steep reduction in state funding.
The strike will keep out of the classroom about 33,000 mostly Arab students at 48 "unofficial but recognized" independent schools across Israel. Primary education will be the most affected. Starting later this week, parents, students, and educators are prepared to demonstrate publicly to protest the funding shortfall.
"The ministry started a systematic campaign against our schools by unilaterally cutting its support from about 45 percent … to 29 percent of the total cost of a primary school," said the administrators of the 48 schools in a joint statement [full text below]. In past years, this funding gap has been closed with tuition and charitable donations. But new state regulations limit such solutions.
"Recently ...
1