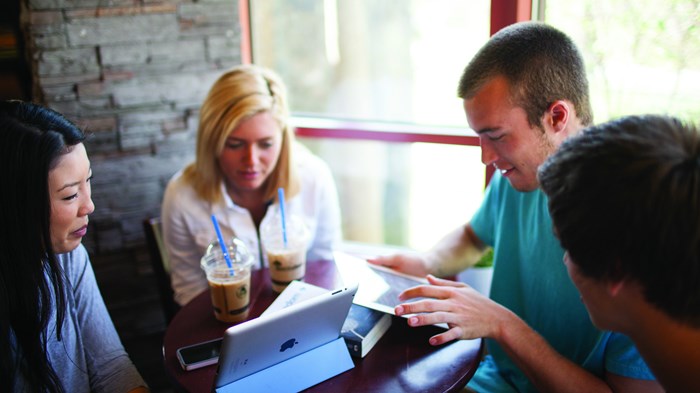 Image: American Bible Society
Virtually all Americans ages 13 to 17 who identify as Protestant, attend a religious service at least once a month, and say their faith is very important in their life, own a Bible.
And most of them are reading it, according to a new survey from the American Bible Society and Barna Group. Almost three-quarters read their Bible weekly or more: 16 percent read every day, 37 percent read several times a week, and 21 percent read once a week. Another 13 percent read once a month, 5 percent read three or four times a year, and 8 percent read less than that.
When you add in the 91 percent that hear the Bible read aloud at church once a week or more, it adds up to about 95 percent of practicing Protestant teens (79% of whom are non-mainline) hearing or reading the Bible at least weekly.
The numbers are similar to their adult counterparts—in a similar survey, 80 percent of practicing adult Protestants said they read the Bible once a week or more, and 90 percent hear the Bible read ...
1