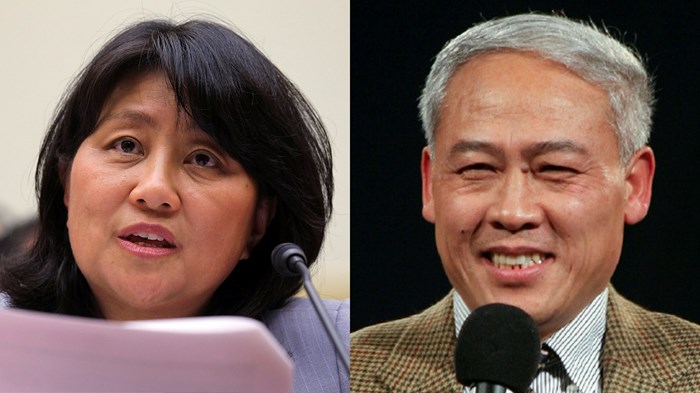 Image: Alex Wong / Getty and Yuan Zhiming / Weibo
As campus rape gets widespread scrutiny at America's elite universities, top Chinese Christians in China and the United States are debating a Princeton incident from 1990.
The alleged rape involves two prominent activists associated with the 1989 Tiananmen Square protests who converted to Christianity and now have international platforms. The alleged victim says she is attempting to live out Matthew 18 and has taken her case to the wider church after years of private appeals. The accused pastor allegedly argues that the two engaged in "sexual immorality," but that he isn't culpable for his pre-Christian past because they are now both "new creations in Christ."
Four years ago, Chai Ling, a leader in China's 1989 democracy movement, accused Yuan Zhiming, a dissident and a doctoral student at People's University, Beijing, in 1989, of raping her in her Princeton, New Jersey, apartment in 1990. Neither was a Christian at the time of the alleged ...
1