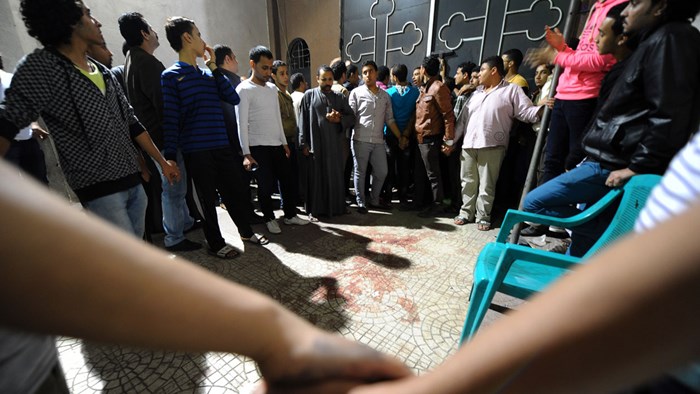 Image: Mohsen Nabil / AP Images
Late Sunday night at an otherwise quiet curbside café in Cairo, customers put down their tea and backgammon. They sat riveted, watching Egypt's president pledge retaliation against the Islamic State in Libya.
Earlier in the day, jihadists released a video of the beheading of 21 Coptic Christians. Following President Abdel Fattah al-Sisi's declaration of a week of mourning, the channel switched to images of the orange-clad victims, walking to their death on the shores of Tripoli.
"Do you see that?" one customer exclaimed, rising to point out the scene to his friend. "They dressed the Copts like in Guantanamo. This is horrible!"
The remark demonstrates the gut-level reaction of Egyptian Muslims, contrary to the desires of the Islamic State.
"There has been a very strong response of unity and sympathy," said Andrea Zaki, the newly-elected president of the Protestant Churches of Egypt. "People are describing Copts as Egyptians, first ...
1