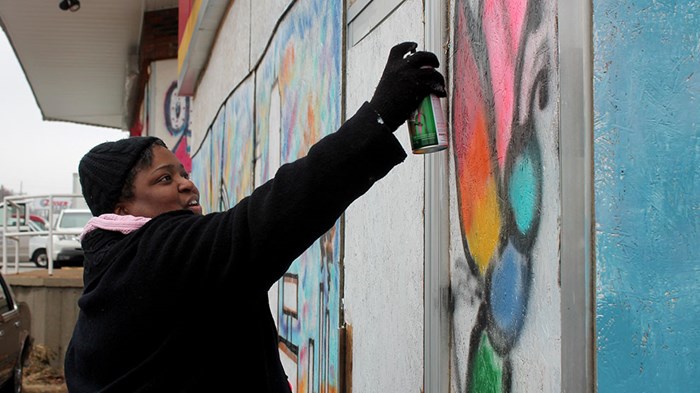 Image: Camille Phillips / St. Louis Public Radio 90.7 KWMU
Flames raged so close to Adrienne Hawkins's home that she thought her neighbor's backyard was on fire. She could feel the heat and smell the smoke from businesses burning on nearby West Florissant Avenue, a central road running through Ferguson, Missouri.
Hawkins, 46, a Ferguson resident for most of the past 27 years, pulled away from the window. She replied to messages from concerned friends to assure them that she was fine, despite the riots. Meanwhile, her mom baked sweet potato pies for Thanksgiving while her 20-year-old twins played Xbox games.
"It was faith that allowed me to leave the window and do other things," Hawkins said. "Even though the fires were aglow, we went to bed, because we knew everything would be okay and we would rebuild."
The rest of Ferguson didn't sleep that night. It was November 24, the day the news broke that police officer Darren Wilson would not be indicted in the August shooting death of Michael Brown. ...
1