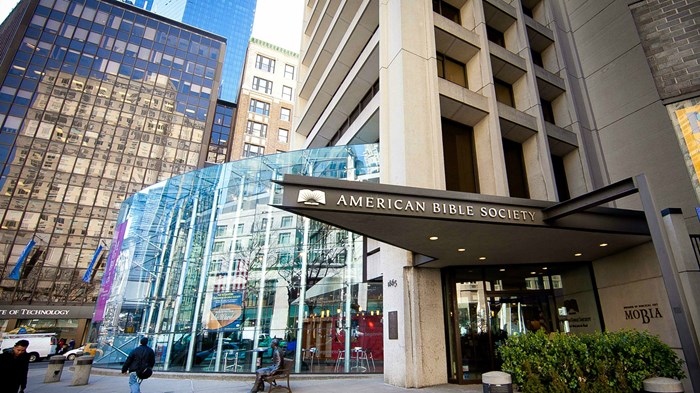 Image: American Bible Society
Update (Feb. 13): World examines how the sale of the American Bible Society's Manhattan building will displace other Christian groups, including Young Life, Eric Metaxas, and the Museum of Biblical Art.
Former president Doug Birdsall, who had a different vision for what to do with the building (as CT notes below), told World that the sale is "the worst Christian real estate transaction in the history of our young republic." ABS said it will help displaced ministries relocate.
-----
After nearly 200 years in New York City, the American Bible Society (ABS) is departing for Philadelphia, one of an increasing number of religious institutions selling once iconic urban properties.
A 12-story building located blocks away from Central Park, ABS' headquarters have also housed other evangelical ministries, including Q Ideas, Redeemer Presbyterian Church's Center for Faith & Work, the Museum of Biblical Art, and Young Life.
American Bible Society president ...
1