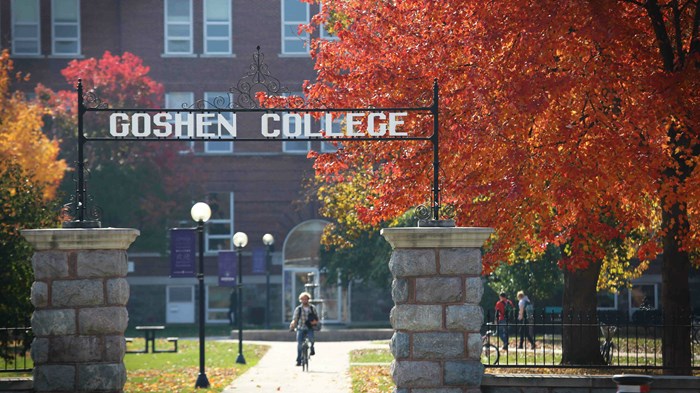 Image: Brian Yoder Schlabach
Update (July 28): The Council for Christian Colleges and Universities (CCCU) will use a "deliberative and consultative process" to decide the fate of two members schools.
Last week, CCCU members Goshen College and Eastern Mennonite University (EMU) added "sexual orientation" to their nondiscrimination policies. That news was discussed at a recent CCCU board meeting. In the past, the CCCU has advocated for the right of its 118 US member schools to uphold traditional Christian teachings about sexuality and marriage.
The CCCU board, which includes EMU's president, plans to call all the presidents of its member institutions to discuss the matter further.
Up to 40 CCCU schools may consider leaving if the board takes too long to act, Dub Oliver, president of Union University in Jackson, Tennessee, told World magazine.
The CCCU's full statement:
The CCCU has received inquiries regarding the recent change by member institutions Eastern Mennonite University ...
1