US Churches Receive Less Trust Yet More Money Than Ever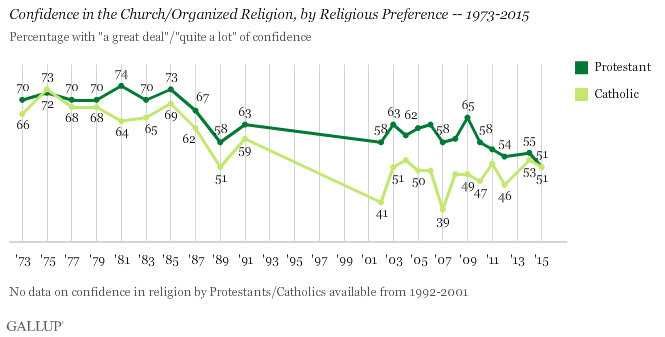 This slideshow is only available for subscribers.
Please log in or subscribe to view the slideshow.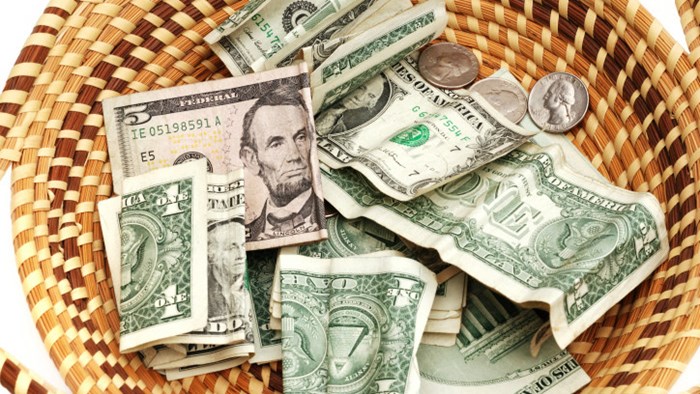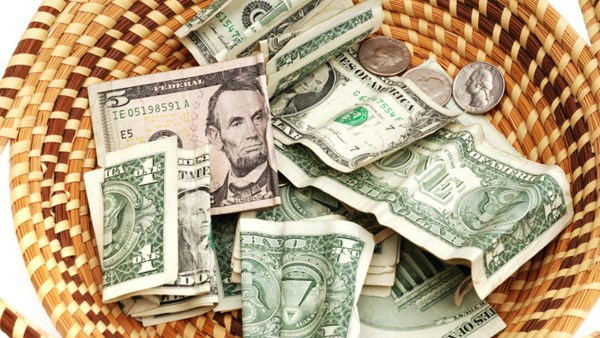 US Churches Receive Less Trust Yet More Money Than Ever
Americans may be losing their religion, but they're still willing to fill up the collection plate.
A new report from Giving USA found that Americans gave a record $114.9 billion to religious groups last year, a 2.5 percent increase in current dollars (and a 0.9 percent inflation-adjusted increase from 2013). Religious groups received a third of total giving by Americans—the largest share of any sector.
Overall, Americans gave more in 2014 in inflation-adjusted dollars than they have since Giving USA began tracking numbers 60 years ago.
Included in that total is the more than $11 billion given to Southern Baptist churches—roughly three times as much as America's largest charity, the United Way.
That's despite recent reports showing a rise in the number of Americans who could care less about faith.
Still, many Americans are skeptical about organized religion.
The latest poll from Gallup found that only 42 percent of Americans say they trust churches and other religious groups. That's down 13 points from the historical average of 55 percent in past Gallup polls. The previous low, 44 percent, came in 2012.
In contrast, 72 percent of Americans say they trust the military, 67 percent trust small businesses, and 52 percent trust the police.
However, organized religion still ranked No. 4 among trusted institutions, performing better than the medical community (37%), banks (28%), and Congress (8%).
In other findings:
Catholics are showing increased confidence in religious institutions, up from 41 percent in 2001 to 52 percent in 2015. This now nearly matches Protestants (51% trust organized religion). As recently as 2007, 57 percent of Protestants trusted the church, compared with 39 percent of Catholics.
06/24/2015