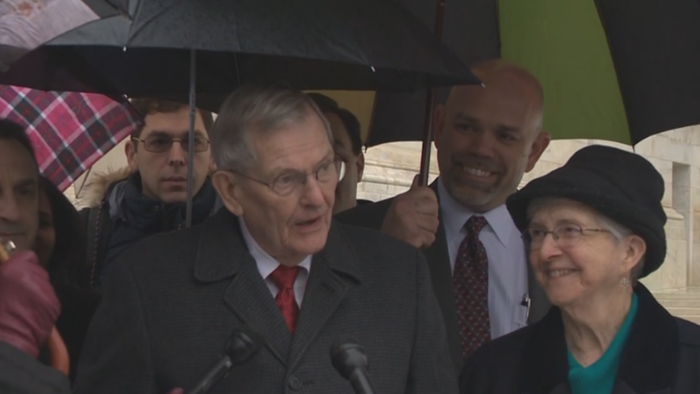 Image: Alliance Defending Freedom screenshot
In another unanimous victory for religious freedom, the US Supreme Court has ruled that a small Arizona church may post signs without interference from its local government.
Good News Community Church has about 30 members and meets in a senior center in a Phoenix suburb. It ran into trouble when Gilbert, which claims to be America's largest town, began enforcing policies in 2005 that restricted the size, location, number, and duration of signs advertising events.
Earlier, CT examined how the small dispute over church marketing became supremely important.
Good News pastor Clyde Reed sued the town. After the US Court of Appeals for the Ninth Circuit sided with Gilbert, Good News' attorneys from the Alliance Defending Freedom (ADF) appealed to the Supreme Court.
Gilbert attorneys argued that the policy wasn't discriminatory because churches were not treated differently than other non-commercial groups, but they weren't convincing enough for the high court.
1