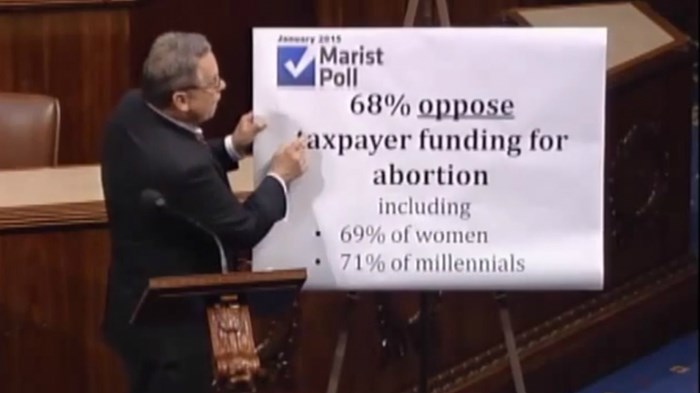 Image: YouTube
Two leading pro-life groups say the recent US Supreme Court ruling in favor of the Patient Protection and Affordable Care Act (PPACA) means that taxpayer dollars will continue to pay for abortions.
"Federal taxpayer subsidies are helping pay for over 1,000 health plans that cover abortion on demand, and [last week's] Supreme Court decision underscores that only Congress can put a stop to that," said Carol Tobias, president of National Right to Life Committee (NRLC).
"This decision again demonstrates the need for enactment of the No Taxpayer Funding for Abortion Act, which would permanently prevent taxpayer subsidies for abortion-covering health plans, both in ObamaCare and in other federal health benefits programs."
In January, the US House passed that measure (HR 7) by a vote of 242–179. President Barack Obama said he would veto the bill if Congress approved it. But AUL Action, the advocacy arm of Americans United for Life, has called on the ...
1