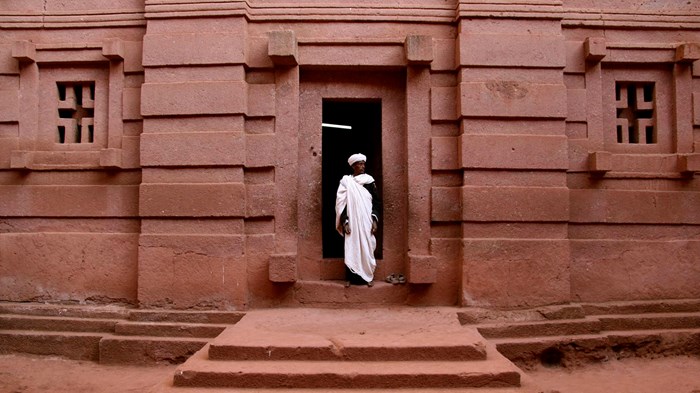 Image: Marc Veraart / Flickr
April was a terrible month for Ethiopian migrants. Tescma Marcus and his brother Alex were burned alive during xenophobic attacks in South Africa. One week later, Eyasu Yekuno-Amlak and his brother Balcha were dramatically executed in Libya by ISIS, along with 26 others.
One reason Ethiopians were involved in high-profile tragedies at opposite ends of the continent: Their nation is the second-most populous in Africa as well as the second-poorest in the world (87 percent of Ethiopia's 94 million people are impoverished).
Roughly two-thirds of Ethiopians are Christians. The majority of these belong to the ancient Ethiopian Orthodox Tewahedo Church; the rest primarily to Protestant denominations such as the Ethiopian Evangelical Church Makane Yesus (which recently broke ties with the Evangelical Lutheran Church in America over theological concerns).
The Orthodox and Protestants have long had in common the search for a better life. Increasingly, they share even more.
Veteran SIM missionary ...
1