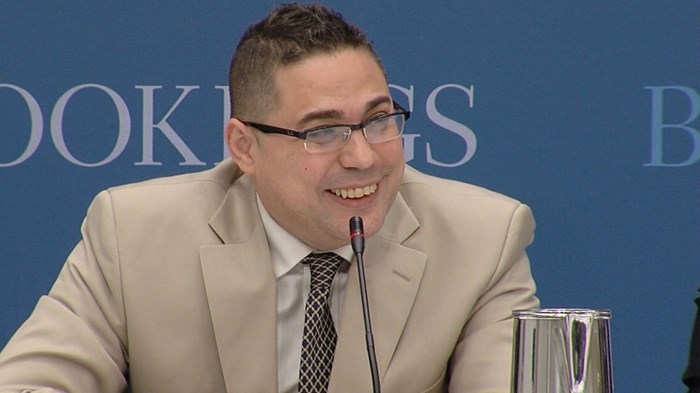 Image: Courtesy, Brookings
A national network of 3,000 Latino evangelical churches is throwing its weight behind a ban on the death penalty. The announcement came two days after Pope Francis made his strongest statement yet against capital punishment.
"After prayer, reflection, and dialog with anti-death penalty organizations like Equal Justice USA, we felt compelled to add our voice to this important issue," said Gabriel Salguero, president of National Latino Evangelical Coalition (NaLEC) and lead pastor at Lamb's Church in New York. The announcement was made in Orlando, where NaLEC leadership voted in favor of a capital punishment repeal.
"As Christ followers, we are called to work toward justice for all. And as Latinos, we know too well that justice is not always even-handed. The death penalty is plagued by racial and economic disparities and risks executing an innocent person. Human beings are fallible and there is no room for fallibility in matters of life and death." NaLEC ...
1