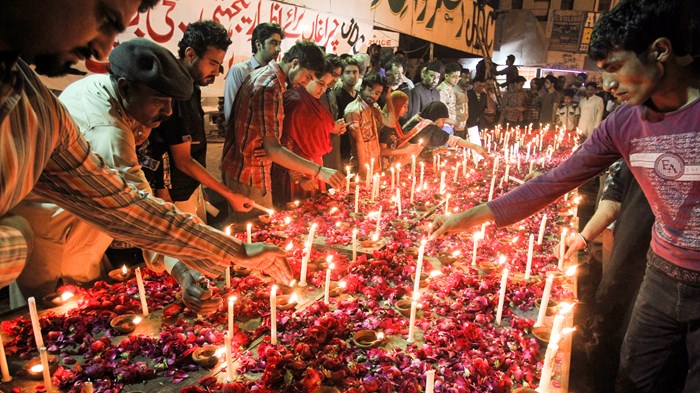 Image: Fareed Khan / AP
Update (Mar. 19): Christian leaders in Lahore have publicly asked for forgiveness for the retailiatory violence, as well as safety as Muslims gather for worship this Friday.
-----
Christian protesters turned unusually violent after suicide bombers attacked Sunday services at nearby Catholic and Anglican churches in one of Pakistan's largest Christian communities.
The explosions, which took place within minutes about a quarter mile apart, killed at least 13 Christians and four Muslims and injured 80 in the Youhanabad area of Lahore, the Muslim nation's second-largest city. Protesters killed two men allegedly connected to the attacks, while reports of additional deaths continue to surface.
"This is not how victims usually respond to terror attacks in Pakistan," wrote Michael Kugelman, a South Asia scholar who argued in Pakistan's Dawn newspaper that the retaliatoryviolence distinguishes the attack from "just the latest in a long line of horrific attacks ...
1