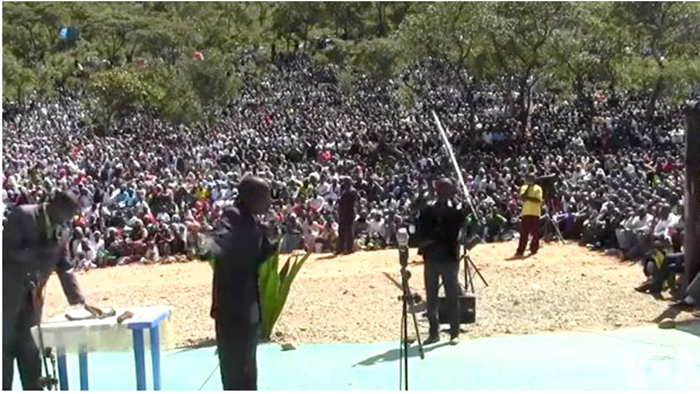 Image: YouTube screenshot - Club-K Angola
Weeks after a military raid on a Christian camp left more than a dozen people dead, Angola has banned nine churches for failing to operate within the law.
Following the April 16 attack on the Light of the World community, led by former Seventh-day Adventist Jose Kalupeteka, Angola's president criticized the apocalyptic group for causing social unrest by scaring citizens into believing the world would end in 2015.
The Angolan military raided the camp after nine police officers were killed by Light of the World members during an attempted arrest of Kalupeteka.
The government and opposition party have offered conflicting reports on the total casualties, which range from 13 to hundreds. (Journalists have been denied access to the scene.) Light of the World members shouted "our weapon is the Bible" and "Jesus is our protector" during the siege, according to one account.
Voice of America's Portugese site has chronicled the saga of the 52-year-old Kalupeteka, ...
1