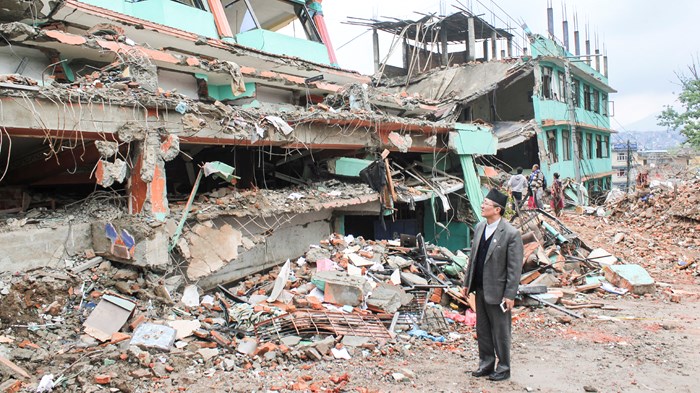 Image: Anto Akkara
Maili Tamang clapped and sang along as the remnants of her husband's Kathmandu church gathered for a noon prayer one week after a massive earthquake collapsed the "roof of the world."
"In God's time, anything can happen," the 55-year-old mother told CT. Tamang lost her husband Maila, her sister, and three other family members when Vision of Salvation church, which rented rooms in a four-story commerical building in the Swayambu area of Nepal's capital, collapsed with 62 worshipers present. Seventeen members of the Pentecostal church, where Tamang's husband served as an elder, died, including senior pastor Elia Ghale and his son.
"We cannot decide our future or what happens to us," she said, surrounded by cracked walls. "Even after the world, we will be with God."
Tamang was worshiping at a nearby Pentecostal church when the quake struck.
"I was standing in a row near to the wall and praying when the trembling started. ...
1