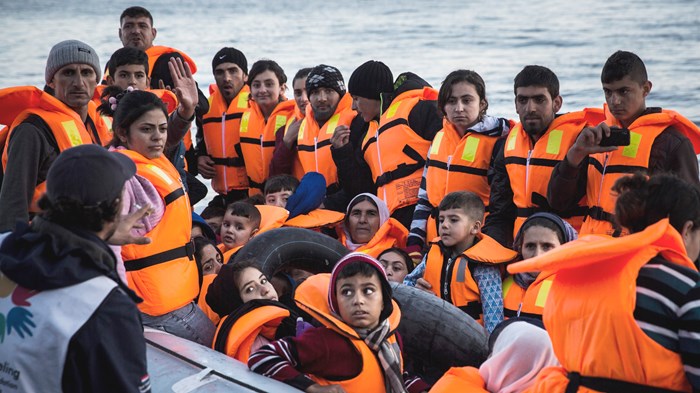 Image: Santi Palacios / AP
Since civil war erupted in 2011, half of Syria's nearly 22 million people have been displaced—including many of its Christians.
Before the conflict, approximately 1.1 million Syrians, or 5.2 percent of the population, were Christians. The majority—at least 700,000—have now fled.
That means that roughly 18 percent of Syria's estimated 4 million refugees are Christians. So why have only less than 3 percent of the 2,184 Syrian refugees resettled in the United States from 2011 until now been Christians?
As Christians debate state bans on Syrian refugees after the Paris attacks, American Christians are "curious, and somewhat concerned, that there appear to be no Christian refugees in sight," wrote Faith McDonnell of the Institute on Religion and Democracy for The Stream. She faults the Obama administration and US resettlement agencies which plan to increase the number of refugees resettled but have failed to support legislation that would fast track Christians ...
1