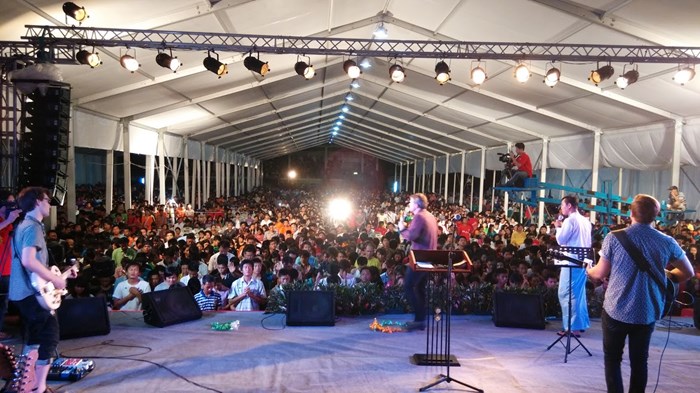 Image: Teen Mania
Last year, Compassion International paid Teen Mania Ministries to promote its child sponsorships during Acquire the Fire events. But after the longstanding youth ministry canceled the events, the Colorado Springs-based nonprofit said that it never received a refund.
In November 2014, Compassion sued Teen Mania for more than $160,000, according to court documents reviewed today by CT.
Teen Mania didn't respond to the lawsuit, and a Colorado court awarded Compassion a default judgment of the full amount, plus court costs and attorneys' fees. The judgment from February remains "unsatisfied," according to court records.
After Teen Mania founder Ron Luce failed to appear at a hearing last month, the court issued a warrant for his arrest. World magazine broke the news today and reports more details.
Citing the ongoing litigation, both Compassion and Luce declined to comment to CT.
Compassion isn't Teen Mania's only creditor. On Acquire the Fire's ...
1