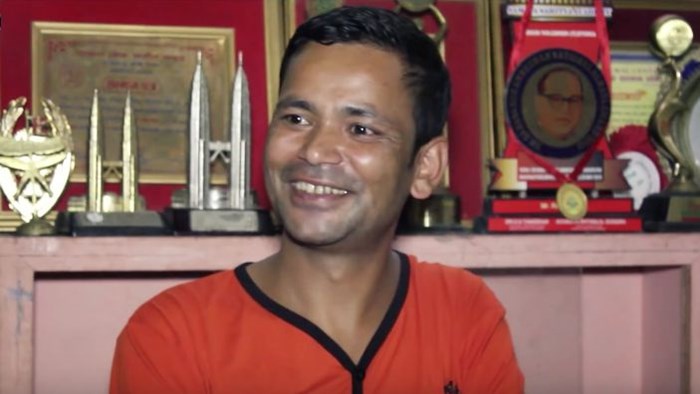 Image: Galaxy Music Nepal / YouTube
The two men share a last name but otherwise come from different worlds: Raju Pariyar, a popular folk singer known as "the Justin Bieber of Nepal," and Bishnu Pariyar, a Christian pastor who runs a children's ministry and orphanage in the tourist city of Bharatpur in the Himalayan country.
They sat next to one another on a flight from Kathmandu, Nepal, to Mumbai, India, in May. During the two-and-half-hour-long trip Pastor Bishnu told the renowned singer about the God who saved him and his family 20 years ago.
"I had a great passion to share the gospel, and he showed interest to listen," Bishnu told CT by email. As he spoke to his seatmate, he imagined the impact on Nepal's music scene if a star like Raju Pariyar came to Christ. In Nepal, only 1.4 percent of the population identify as Christian. Eight out of every ten Nepalese are Hindu, while the rest are Buddhist, Muslim, or followers of the indigenous faith Yumaism.
In early July, about six ...
1