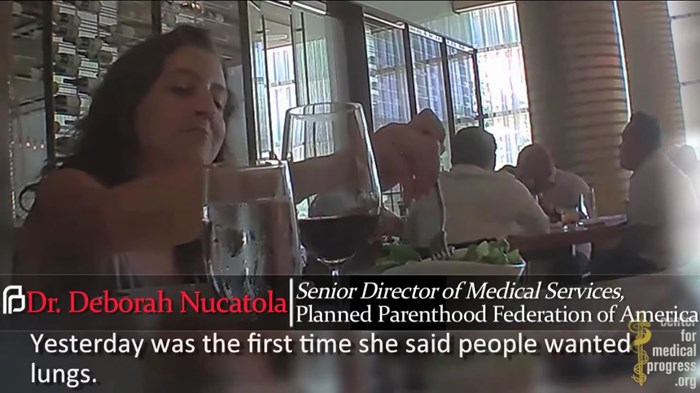 Image: Center for Medical Progress
In the wake of undercover videos by the pro-life advocacy group Center for Medical Progress (CMP), Planned Parenthood said today that it won't accept money for any fetal tissue that it provides to research facilities.
To be clear: Patients may still donate fetal parts, but Planned Parenthood will not accept payment for them, according to a letter Planned Parenthood president Cecile Richards sent to the National Institutes of Health. She wrote, in part:
... any Planned Parenthood health center that is involved in donating tissue after an abortion for medical research will follow the model already in place at one of our two affiliates currently facilitating donations for fetal tissue research. That affiliate accepts no reimbursement for its reasonable expenses.
"Pragmatism, not humanity, has prevailed," National Right to Life director of education and research Randall K. O'Bannon told CT. "[It is] only an indication that the situation for Planned Parenthood ...
1