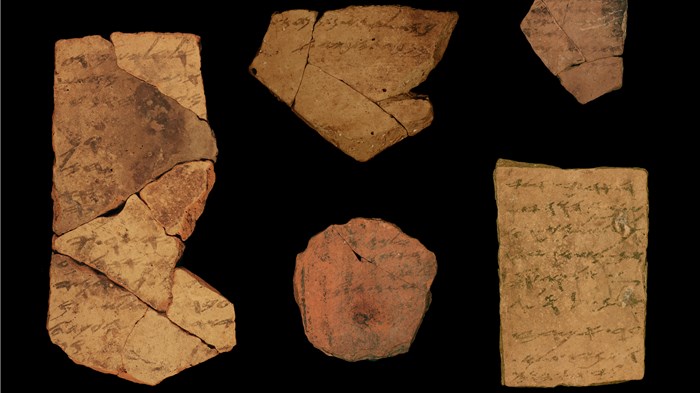 Image: Michael Cordonsky (Tel Aviv University / Israel Antiquities Authority)
To-do lists written on pottery shards 2,600 years ago are causing some secular scholars to think the Bible was written years earlier than previously thought.
These ostraca, as inscriptions on pottery are called, were excavated half a century ago at the ancient fortress of Tel Arad in the Negev Desert near the Dead Sea. Sixteen of the ostraca were subjected to a high-tech analysis by Tel Aviv University researchers, who determined the ancient sticky notes were written at roughly the same time by six different individuals. Their findings were published in the Proceedings of the National Academy of Sciences.
Based on that sample, the researchers concluded that literacy in the seventh century B.C. kingdom of Judah was more widespread than secular scholars have thought. And they are re-examining the widely held belief that the Hebrew Bible was compiled after the Israelites were exiled to Babylon in 586 B.C.
"What this research shows is that there were several people able to read and write ...
1