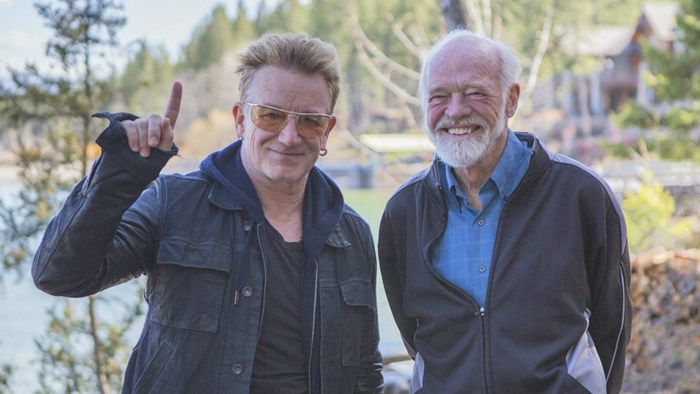 Image: Taylor Martyn / Fuller Studio
Fuller Theological Seminary wants you to read the Psalms more. And it enlisted Bono and Eugene Peterson to make the case.
According to research, many Americans already are.
"What is your earliest memory of the Psalms?" asks Fuller professor David Taylor of the U2 singer-songwriter and the author of The Message.
The two friends were sitting down together at Peterson's kitchen table to talk about why they love the Psalms. The videotaped chat was part of a 20-minute documentary released Tuesday as part of a new Fuller Studio initiative.
"I was totally confused, because I grew up in a culture where every word of the Bible was the word of God literally. Don't mess around with it. That's the way it is," Peterson said. "And I was starting to read that he keeps my tears in this bottle, shields, javelins, rock. 'God is our rock.' Come on."
Bono first remembers the Psalms through hymns at his childhood Church of Ireland congregation.
"I ...
1