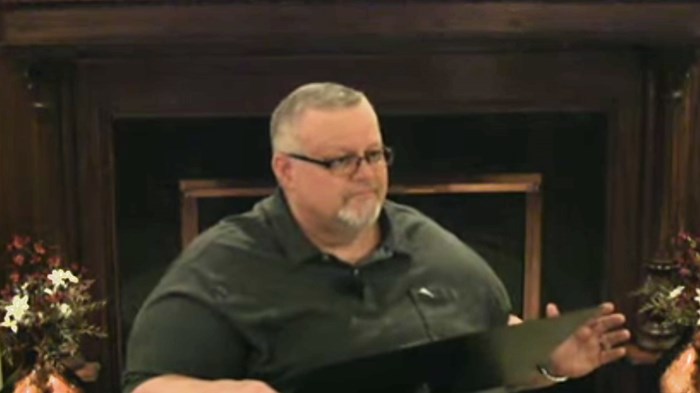 Image: YouTube screenshot
Wayne "Pop" Jolley, founder of a cult-like group in Franklin, Tennessee, has died.
The controversial leader of The Gathering International passed away at home Wednesday night after a prolonged illness. He was 64.
Jolley, an Alabama native, spent most of his career as an itinerant evangelist in the Church of God and the Church of God of Prophecy.
His ministry was floundering—with $6,064 in the bank, $33,000 in assets, and a $15,000 budget deficit—before he met up with a small Bible study in Franklin in 2004.
Before long, he'd installed himself as the group's leader, and was taking in $1 million a year in donations from a handful of followers.
Among his disciples was Ed Cash, the celebrated Christian music producer best known as cowriter of "How Great is Our God."
Jolley's followers called him a prophet, and referred to him as their spiritual father. They answered his sermons with "yes sir" and showered him with gifts.
"[He] ...
1