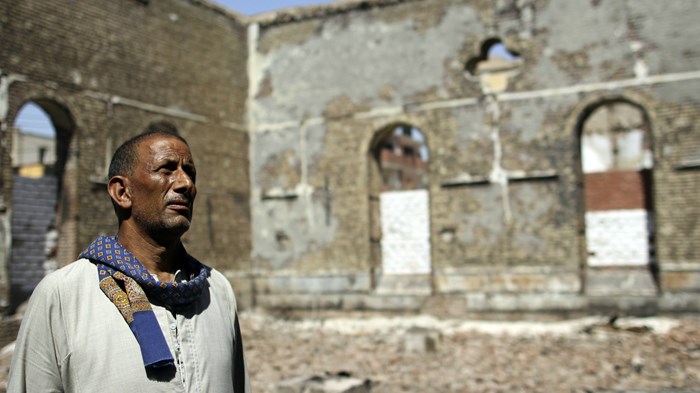 Image: AP Photo/El Shorouk Newspaper, Roger Anis
Update (September 1):
Egypt's parliament approved a new church-building law this week, relieving the nearly insurmountable requirements—some set by the Ottoman Caliphate in 1856—that Christians had to meet before constructing a church.
Along with asking the president and local Muslims for permission, Christians couldn't build near mosques, schools, village canals, railways, government offices, government facilities, or between residential areas.
The bill, which gained the two-thirds majority it needed for approval, still places more restrictions on building churches than on building mosques. But several Coptic MPs said it was "a step in the right direction," according to Ahram Online.
The 13-article law allows provincial governors—instead of the president—to approve church building or restoration permits, and requires a decision from them within four months of an application. The law also limits church size to the number of Christians in the ...
1