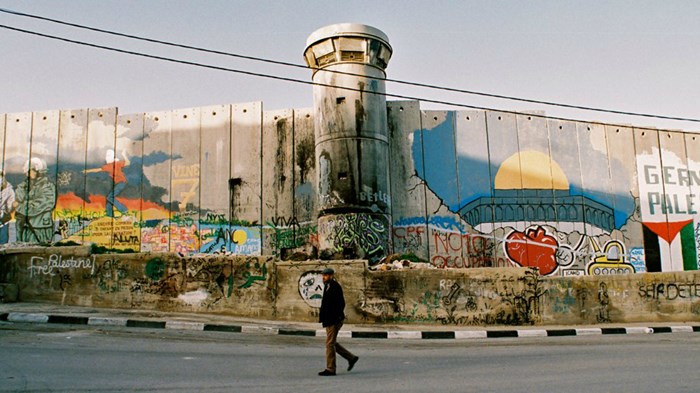 Image: Michele Benericetti
Historically, Christians in Israel and the Palestinian territories haven't gotten along much better than their respective governments.
The list of issues to argue about is long: security, the occupation of the West Bank, Gaza, equality of citizenship in Israel, refugees, acts of lethal violence, and the search for justice and peace were examples listed at a gathering last month of 30 Palestinian Christians and Messianic Jews.
However, the group didn't gather to argue. Instead, they spent four days in study and prayer before issuing a statement of unity.
"In times of tension and violent conflict, relationships suffer, while suspicion, accusation, and mutual rejection thrive," the statement read. "At such times it is even more essential that we who affirm our unity in the Messiah must uphold ethical standards of life that are worthy of our calling, in all our attitudes, words, and deeds."
The conference was hosted in Cyprus by the Lausanne Initiative for Reconciliation in Israel-Palestine (LIRIP) with the hopes of promoting "reconciliation within the body of Christ and our wider communities in Israel and Palestine."
The network of participants was meant to be a model for "Christ-centered reconciliation that will have prophetic impact in relation to the Israeli-Palestinian conflict."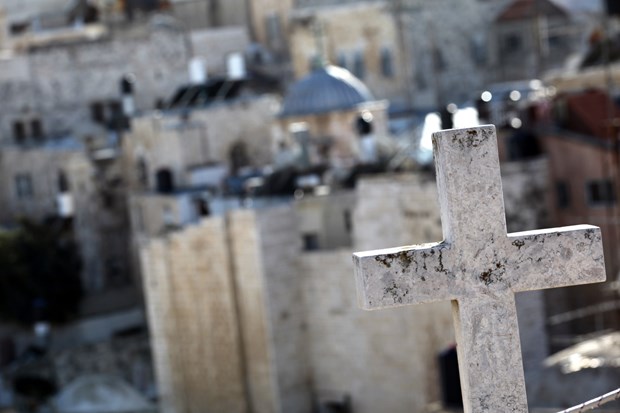 Image: StateofIsrael / Flickr
Organized by Richard Harvey, Munther Isaac, Lisa Loden, Salim Munayer, and Botrus Mansour, the statement recognizes "we hold very different theological positions regarding the land, and also very different perspectives on the causes of the social, political, and economic realities that impact the daily life of all who inhabit the land."
While Messianic Jews see the state of Israel as a sign of God's faithfulness, Palestinian Christians see it as a catastrophe, the statement said. While Jews believe that Israel needs to maintain control over neighboring territories to secure itself, Palestinians see the occupation as "illegal and unjust."
But the two groups promised not to denounce each other, go public with their disputes, or spread rumors. They also promised to encourage each others' ministries, to develop friendships, and to challenge each other in a respectful way, with love, gentleness, and peace.
"We intend to listen more carefully to one another, so as to understand deeply even when we disagree," the statement said. "Even though we are convinced of our own positions and wish to continue to dialogue with and challenge one another, we will not require others to change their position and accept ours as a pre-condition of our fellowship."
The group set out an example of how to disagree rightly:
Some of us believe that the uncancelled covenant of God with Israel continues to include the promise of the land to the Jewish people as the descendants of Abraham, Isaac and Jacob, and that the return of Jews to the land and the establishment of the state of Israel constitute the fulfillment of biblical prophecies. We reject, however, the interpretation of this theological conviction that denies the identity, history and peoplehood of the Palestinians and their right to remain in the land of their ancestors. And we acknowledge and lament along with them the suffering, death and injustice caused by that denial.

Some of us believe that all God's covenant promises, including the land, are fulfilled in the Messiah Jesus as the One who embodies the true sonship and inheritance of Israel, embracing the whole earth and all nations. All those from any nation who are united to Christ by faith share in the inheritance that is His and are the seed of Abraham and heirs according to God's promise. We reject, however, the interpretation of this theological conviction that denies the right of Jews to a secure homeland and rejects the reality and legitimacy of the state of Israel. And we acknowledge and lament along with them the suffering and death caused by the hatred and violence of those who seek to destroy it.
"Despite our different convictions on many issues, we are able to affirm together the need for reconciliation, and to seek unity among believers across our divided communities," said Munther Isaac, the Palestinian Christian co-chair of the steering committee. "Our shared faith calls us to listen, respect and even challenge one another in a Christ-like manner. It also compels us to be advocates for reconciliation and just peace."
As advocates, the signers promised to be stick up for each other, ask each other about the geopolitical conflict instead of relying on media coverage, and be sensitive with social media use. They also promised to spread the message of unity back home.
"It is important that a statement such as this is read and studied by Messianic Jews and Palestinian Christians, and all who pray for and work towards peace in the context of the Israel-Palestine conflict," said Richard Harvey, the committee's Messianic Jewish co-chair. "Only by taking seriously the command of Yeshua (Jesus) to love our enemies can we begin to see the transforming power of his message of Good News in our lives and communities."
Despite their divergent views, "if there was ever a chance to heal the deep wounds that affect Israeli society, it should be Jewish and Arab representatives within the Body of Messiah in the land," wrote Jamie Cowen, former president of the Union of Messianic Jewish Congregations. "Hearing the other side's view, making commitments to the other to actually walk like Yeshua, and striving to find a common path for the future seem like worthy endeavors."
Christians on both sides should strive to "keep their Christian identity above their national and tribal loyalty, and must seek also to conduct their activities in accordance with Christ's commandments," wrote Palestinian human rights lawyer Jonathan Kuttab. "That often requires that they be open to and involved in reconciliation activities whenever they can."
Lausanne's Christopher Wright explains the background behind the statement, which can be signed here.
CT's past coverage of Messianic Jews and Palestinian Christians includes how Messianics are flourishing in Holocaust towns, how Jesus is more all right with Jews, how Gaza's Christians view the Hamas-Israel conflict, and how downplaying the labels of "Israeli" and "Palestinian" might lead to lost ministry opportunities.
CT also noted another recent statement of unity between Jews and Catholics.
[Wall photo Michele Benericetti– Flickr]
[Cross photo StateofIsrael – Flickr]