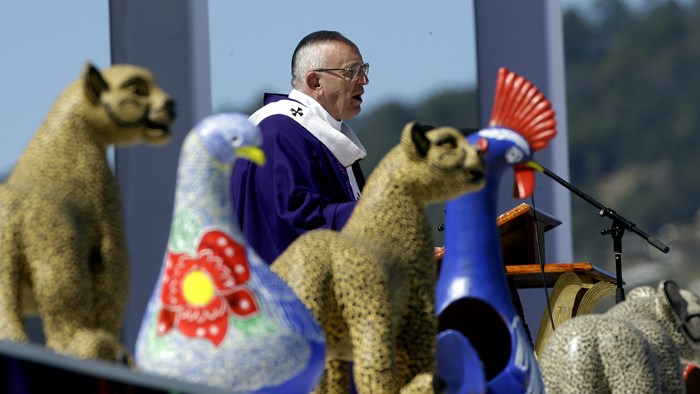 Image: Gregorio Borgia / AP
Update (Feb. 23): Four days after Pope Francis visited Chiapas, local officials agreed to restore water and electricity to 27 Protestant families. Two years ago, the utilities were turned off when the families refused to participate in or donate money to Catholic celebrations.
The agreement brokered with authorities "includes respect for beliefs, as well as the obligations of villagers, as long as these do not include participation in or contributions to religious festivals," a local advocate told Christian Solidarity Worldwide.
But in another Chiapas village, Catholic officials refused last week to allow an elderly Protestant man to be buried there. The man was part of 12 Protestant families who were expelled from the village for their faith in 2012, and have been living in a homeless shelter in nearby San Cristóbal de las Casas. The city is where Francis led Mass and denounced Mexico's treatment of its indigenous peoples.
John L. Allen Jr., associate editor of Crux, ...
1