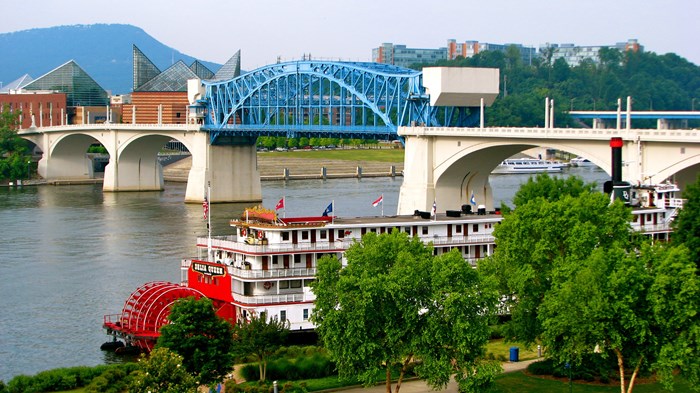 Image: Jeff Gunn / Flickr
The Bible Belt is still firmly buckled.
Southern cities top the list of the most "Bible-minded cities" in the United States, calculated each year by the American Bible Society (ABS) and Barna Group.
The rankings, based on each city's Bible-reading habits and beliefs, come from a decade of interviews with more than 65,000 adults in the country's 100 largest metropolitan areas.
As Chattanooga, Tennessee, regained its top spot from Birmingham, Alabama, many demographic trends held firm.
"As in previous years, the South remains the most Bible-minded region of the country, with all of the top 10 cities located below the Mason-Dixon line," stated Barna.
More than half of Chattanooga's population (52%) of about 173,000 is Bible-minded, which Barna defines by both action and attitude. In other words, individuals "who report reading the Bible in a typical week and who strongly assert the Bible is accurate in the principles it teaches." ...
1