North Korea Gets Competition: The Top 50 Countries Where It's Now Hardest to Be a Christian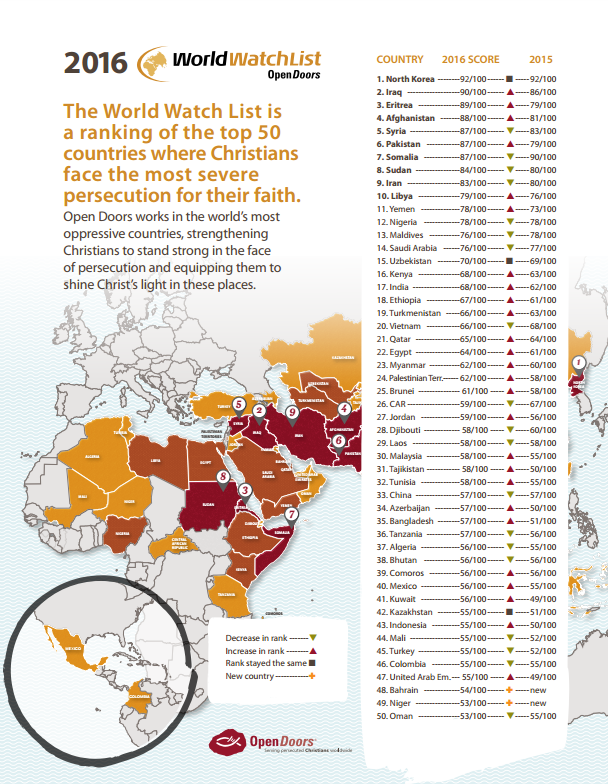 This slideshow is only available for subscribers.
Please log in or subscribe to view the slideshow.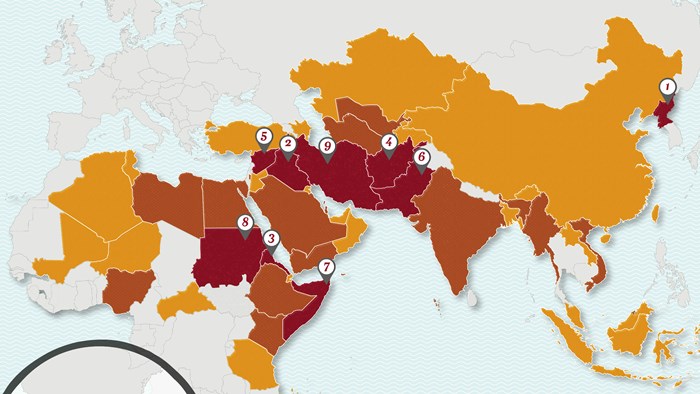 Image: Open Doors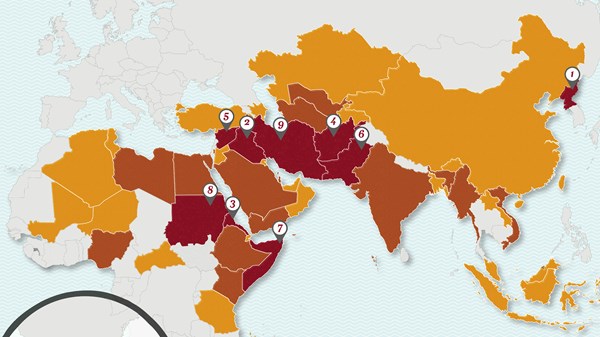 North Korea Gets Competition: The Top 50 Countries Where It's ...
2014 was the world's worst year for the persecution of Christians in the modern era. Until 2015 surpassed it.
The 2016 World Watch List (WWL) from Open Doors analyzes how African countries now outnumber Mideast countries on the list, affecting far more Christians numerically (though not as severely). Christian martyrdoms and destruction of churches nearly doubled during the "Year of Fear," yet only 4 of the top 10 persecuting countries rank among the 10 most violent ones. Meanwhile, the spread in severity among top persecutors shrank by half, and five countries that would have qualified for last year's list did not make this year's list because the minimum threshold of persecution is up 50 percent since 2014.
The annual list studies pressures on private, family, community, national, and church areas of life, plus levels of violence, in order to rank the top 50 countries where "Christians face the most persecution." [Full list below.]
"Open Doors USA predicted that while Christians faced the worst persecution in modern history in 2014, the worst was yet to come," the organization stated. "The prediction was sadly fulfilled in 2015—the persecution of Christians increased on every continent."
More than 7,000 Christians were killed for their faith last year, up drastically from 4,344 in 2014 and 2,123 in 2013. Those numbers don't include North Korea or parts of Iraq and Syria, where accurate numbers are hard to obtain, Open Doors said. All three of those countries are among the WWL's top five persecutors.
In addition, 2,400 churches were damaged or attacked worldwide, more than twice the number in 2014.
ViolentIslamicextremism was the main culprit, "with its ...
01/13/2016