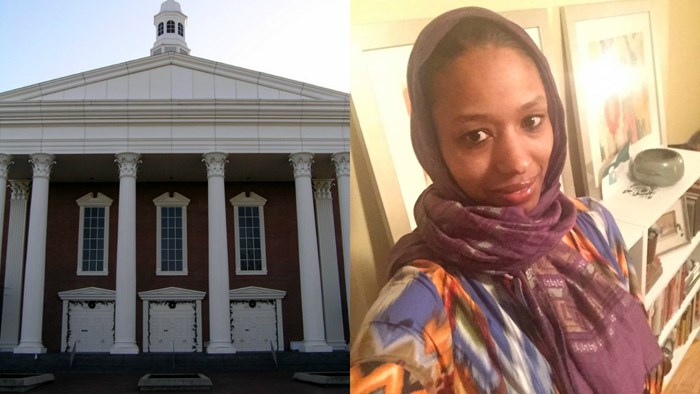 Image: Larycia Hawkins/Facebook, Stevan Sheets/Flickr
Update (Jan. 6): Larycia Hawkins was surprised by Wheaton College's decision to initiate the process of terminating her tenure and employment with the Illinois school [see prior post below].
"I am flummoxed and flabbergasted," she told the press Wednesday at the Chicago Temple in downtown Chicago.
Flanked by roughly three dozen clergy, along with Wheaton faculty and alumni, Hawkins recounted her conversation with Wheaton provost Stanton Jones after she published her "same God" Facebook post.
According to Hawkins, Jones asked her if she affirmed the school's statement of faith and told her that if her theological statements were sufficient, no further conversation would be necessary. She delivered a statement that, according to Hawkins, Jones told her would be accepted by the faculty personnel committee "with little to no revision."
But then Wheaton told Hawkins that if she intended to stay on, her tenure would be removed for the next two years ...
1