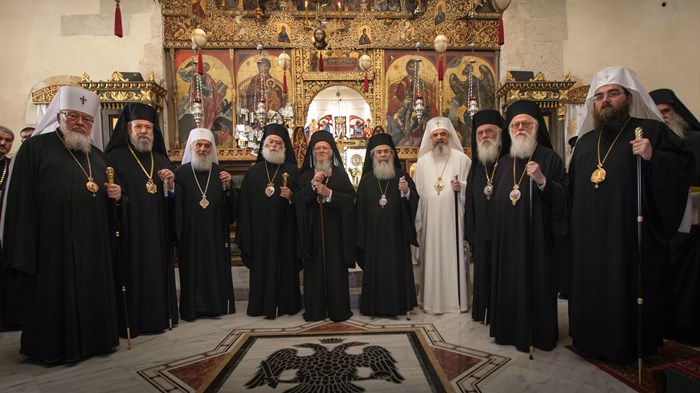 Image: Sean Hawkey
The last time the 14 separate branches of the Orthodox church met, in 787, they hadn't yet split with the Roman Catholic church.
So pulling together a Holy and Great Council meeting of the global representatives of 300 million Orthodox Christians for next week hasn't been easy—even with the event being discussed since 1961.
A number of issues have cropped up in the last 1,000-plus years. The short list includes: the Archbishop of Constantinople's historical position as "first among equals" despite the Moscow Patriarchate's superior numbers and wealth; Moscow Patriarch Kirill's meeting with Pope Francis that angered Orthodox who consider Catholics heretics; and the struggle between the Jerusalem and Antioch Patriarchates over who has jurisdiction over Qatar.
The initial list of issues to discuss topped 100 items; Orthodox leaders managed to whittle it down to 6. The goal of council organizer Ecumenical Patriarch Bartholomew I: not to settle centuries ...
1