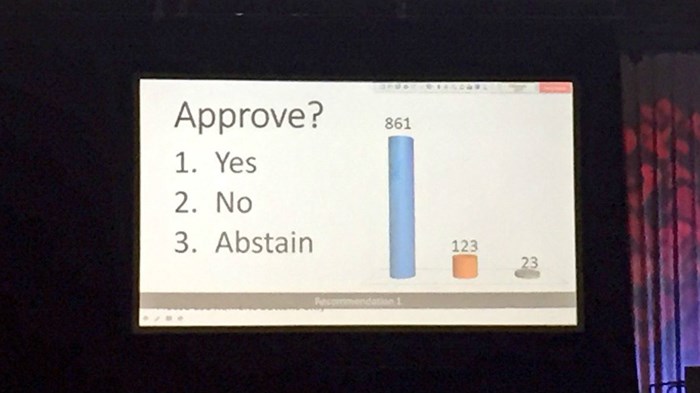 The Presbyterian Church in America (PCA) overwhelmingly voted last night to repent for its racist actions during the civil rights era, even though the denomination wasn't founded until nine years after the 1964 Civil Rights Act.
But "during the civil rights period, there were founding denominational leaders and churches who not only failed to pursue racial reconciliation but also actively worked against it," read the one-page overture, which passed 861 to 123.
Those churches segregated worshipers by race, barred blacks from membership and black churches from joining presbyteries, participated in and defended white supremacist organizations, and taught that the Bible sanctioned segregation and opposed inter-racial marriage, the overture said.
The PCA also confessed to failing to "lovingly confront our brothers and sisters concerning racial sins and personal bigotry."
"I'm overjoyed & overwhelmed to be present at this historic moment in racial reconciliation ...
1