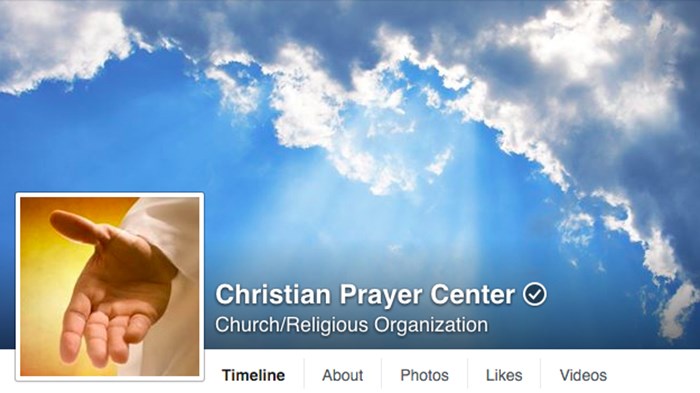 Image: Facebook
For four years, anyone with a prayer request could pay the Christian Prayer Center (CPC)—a website with nearly 1.3 million Facebook fans—between $9 and $35 to intercede for them.
Visitors to the site (as well as its Spanish-language sister site, Oracion Cristiana) saw testimonials from religious leaders and laypeople who claimed that God gave them healthy babies, winning lottery tickets, money for mortgage payments, and clean HIV tests and cancer scans after they paid for prayer, according to the Washington State attorney general's office.
More than 125,000 people did pay. From 2011 to 2015, their more than 400,000 transactions poured more than $7 million into the pocket of site creator Benjamin Rogovy.
The trouble was, the popular site—which eclipsed even the International House of Prayer in its Facebook following—was a fraud. A counter-Facebook page, the Christian Prayer Center Scam, went up in 2012.
The testimonials were fake. The photos of happy customers ...
1