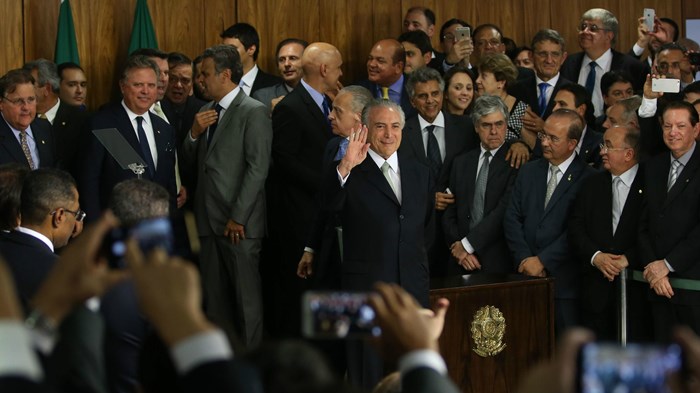 Image: Marcello Casal Jr / Agency Brazil
Brazil has a new president, albeit temporarily. After sitting president Dilma Rousseff was accused of doctoring public finances to hide the country's growing deficit, politicians—including the evangelical contingent—voted last week to begin her impeachment trial.
Brazil suffers its worst economy in recent history, with high rates of unemployment and inflation making the country unattractive to foreign investors. Rousseff's alleged manipulations ahead of the presidential elections in 2014 only made things worse, some say. She denies any wrongdoing.
During the trial, which could last 180 days, vice president Michel Temer is at the helm. The 75-year-old, like about 65 percent of his countrymen (and former president Rousseff), is Catholic.
But Brazil isn't as Catholic as it used to be (92% of the population in 1970). For years the country's Catholics have been converting to Protestantism, and Brazil now has one of the largest evangelical populations in the ...
1