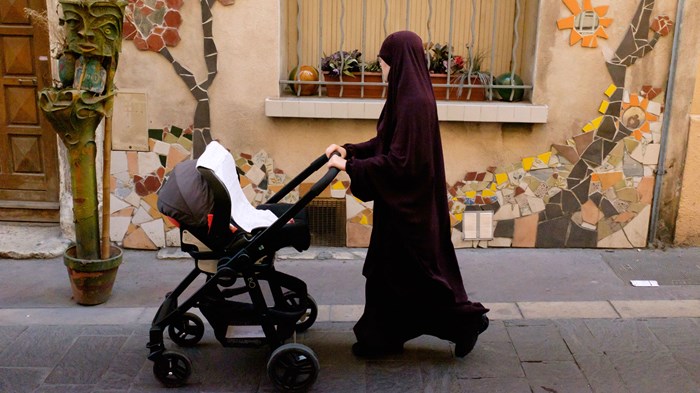 Image: Raquel Maria Carbonell Pagola / Getty
To remain the world's largest religious group, Christians are going to have to heed Genesis and be fruitful and multiply—not just in the mission field, but also in the bedroom.
Christian births will be outpaced by Muslim births within 20 years, according to new projections released today by the Pew Research Center. Between 2030 and 2035, Christian mothers are expected to welcome fewer babies (224 million) than Muslims (225 million) for the first time in history.
By 2060, such growth will result in the global population of Christians and Muslims approaching parity—totaling 3.1 billion and 3 billion, respectively—with each tradition accounting for nearly 1 in 3 people on earth. Over the 45-year period, the Christian population is predicted to hold steady at 31 percent, while the Muslim population is predicted to rise from 24 percent today to the same level.
The new report extends Pew's respected prediction of how Christianity and Islam will change by 2050. It also ...
1