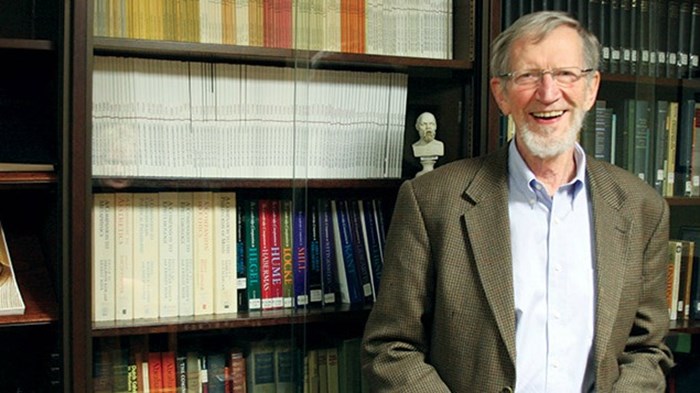 Image: Calvin College
The man who brought belief in God back into the study of philosophy, Alvin Plantinga, has received the 2017 Templeton Prize.
The 84-year-old Christian philosopher is the latest in a line of dozens of laureates honored for their spiritual contributions to the world, including Billy Graham, Chuck Colson, Bill Bright, and Mother Teresa.
Plantinga made a name for himself as a philosophy professor at Calvin College and the University of Notre Dame. He reshaped the spiritual side of his discipline by insisting that Christian philosophers allow their convictions to drive their academic work.
"Plantinga recognized that not only did religious belief not conflict with serious philosophical work, but that it could make crucial contributions to addressing perennial problems in philosophy," said Heather Templeton Dill, president of the John Templeton Foundation, which awarded the $1.4 million prize that has helped expand the evangelical mind.
Starting in the late 1950s, Plantinga countered ...
1