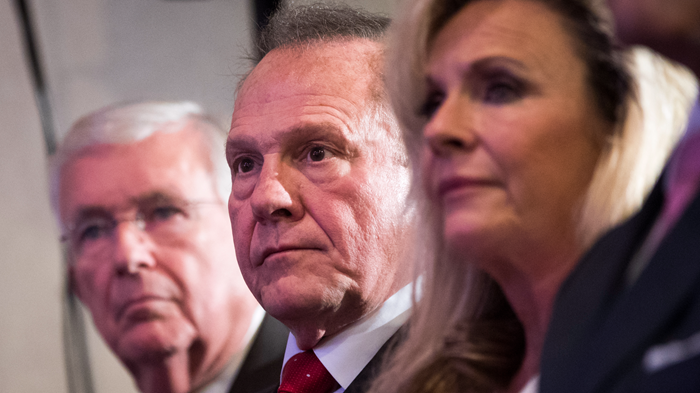 Image: Drew Angerer / Getty Images
When it comes to Roy Moore and the long list of prominent men accused of sexual misconduct or assault, which side do believers believe?
Evangelicals share the concern of most Americans that such claims need to be taken seriously and are representative of a broader pattern of sexual misconduct in society.
However, when it comes to individual cases—particularly those involving conservative political leaders such as Moore, currently running for US Senate in Alabama, and President Donald Trump—self-identified evangelicals are slightly less inclined to give credence to the allegations.
There's a gap between evangelical voters and registered voters overall when it comes to Moore, an outspoken Christian judge who has dominated political news ever since The Washington Post reported this fall on several claims of sexual assault against teen girls that date back 40 years.
According to a Politico/Morning Consult poll conducted December 1–3, 36 percent of self-identified evangelical ...
1