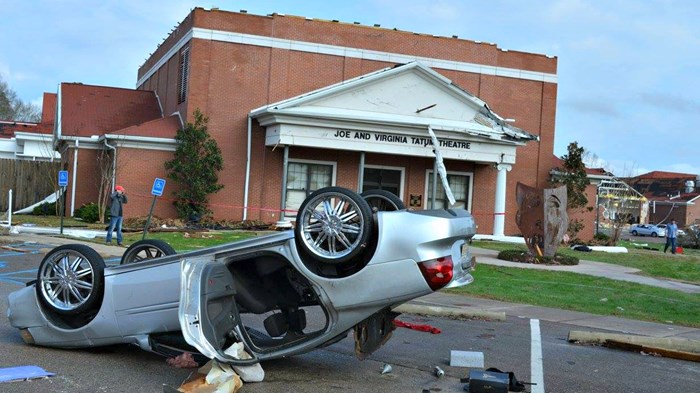 Image: William Carey University
An EF3 tornado that ripped through southern Mississippi early Saturday morning damaged nearly all of the 30 buildings on William Carey University's Hattiesburg campus and left seven students injured.
William Carey is affiliated with the Mississippi Baptist Convention and has campuses in Hattiesburg and Biloxi.
"The outpouring of support from not only here in Hattiesburg but also around the state and out of state has just been tremendous," university spokeswoman Mia Overton told Baptist Press, adding, "Although the William Carey University campus is closed, the university is open and we are doing everything we can to continue operations."
The tornado was among a line of storms to hit the Southeast Saturday and Sunday, killing at least 18 people and leaving damage from Mississippi to Georgia, according to the Associated Press.
Four people died in southern Mississippi, CNN reported.
While there were no deaths on the William Carey campus, the injured included a member ...
1