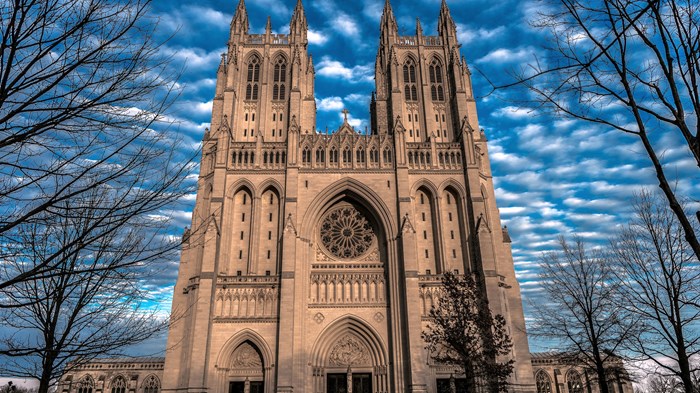 Donald Trump has tapped a record number of evangelical leaders to participate in the interfaith prayer service held at the Washington National Cathedral the day after his inauguration.
The National Prayer Service, hosted at the Episcopal cathedral Saturday morning, will feature two former presidents of the Southern Baptist Convention, the granddaughter of Billy Graham, and Greg Laurie, the evangelist behind the popular Harvest America crusades, among a total of 26 faith leaders.
Representatives from Catholic, Greek Orthodox, Mormon, Jewish, Muslim, Sikh, Buddhist, and Bahá'í traditions are also participating in the event [full list below].
Jack Graham, Ronnie Floyd, and David Jeremiah are all Southern Baptists and members of the president-elect's evangelical advisory board, and Cissie Graham Lynch stated during the election that she would be "unapologetically voting for Trump." Her father, Franklin Graham, is among the clergy praying at the inauguration ...
1