Hobby Lobby Returns 'Priceless' Artifacts Smuggled from Iraq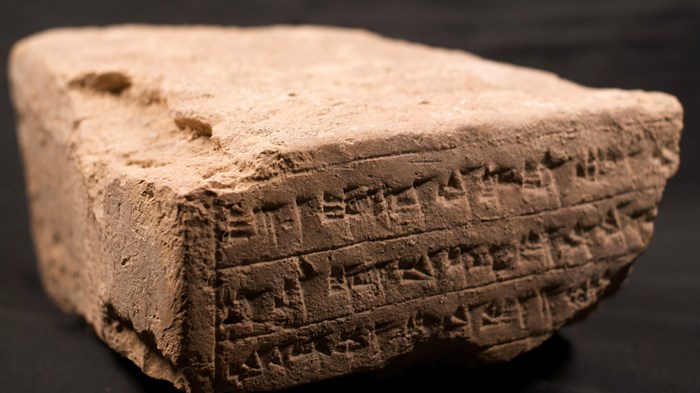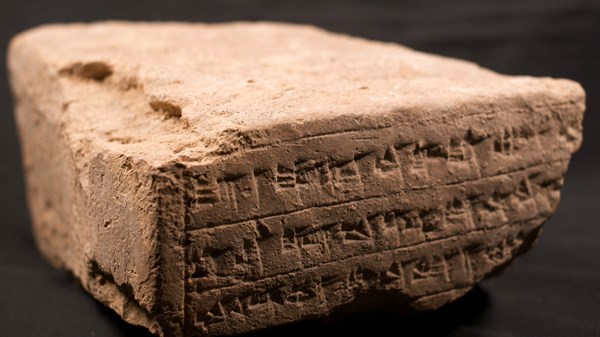 Hobby Lobby Returns 'Priceless' Artifacts Smuggled from Iraq
Hobby Lobby president Steve Green's collection of historic Bibles and ancient artifacts—one of the largest in the world—is now 5,500 items smaller.
The billionaire Christian craft mogul and chairman of the forthcoming Museum of the Bible has surrendered thousands of cuneiform tablets and seals bought by Hobby Lobby, after federal prosecutors determined the material came from war-torn Iraq and not Turkey or Israel as customs forms had claimed.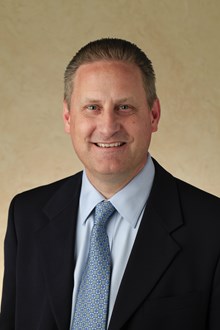 Image: Hobby Lobby
His company also paid a $3 million fine in a settlement, federal officials announced yesterday in district court.
Laws in the United States and Iraq ban the purchase of cultural artifacts suspected of being illegally removed from the country, deeming it property of the state instead.
While many art and history museums have backed away from acquisitions from the Middle East over fear of ending up with goods plundered by ISIS, Hobby Lobby has spent the past several years growing its ancient collections.
The settlement involves a slice of its massive library: $1.6 million in "tablets and bricks, clay bullae, and cylinder seals" marked with Sumerian cuneiform, one of the earliest known forms of writing.
According to prosecutors, Hobby Lobby did not adequately check out the purported owner: a dealer based in the United Arab Emirates who sent the materials to its Oklahoma City offices labeled erroneously as "ceramic tiles" or "clay tiles (sample)." Several were intercepted by federal customs officials, who began investigating the company in 2015 over what was initially believed to be a few hundred questionable artifacts.
The company also ignored advice given to its legal counsel about this very situation. An expert in cultural property law warned Hobby Lobby against buying Sumerian artifacts, which are likely to have been looted or falsely labeled, according to prosecutors. Other "red flags" included the informal packaging and display for the items, the payments split between several individuals, and the relatively inexpensive cost.
"We recognize that while some may put a price on these artifacts, the people of Iraq consider them priceless," said Angel M. Melendez, the New York-based special agent in charge with US Immigration and Customs Enforcement, Homeland Security Investigations.
A statement released by Hobby Lobby admits it made "regrettable mistakes" due to being new to the field, and says that the company has since improved its procedures.
"At no time did Hobby Lobby ever purchase items from dealers in Iraq or from anyone who indicated that they acquired items from that country," the retailer said. "Hobby Lobby condemns such conduct and has always acted with the intent to protect ancient items of cultural and historical importance."
The Museum of the Bible, slated to open in Washington, DC, in November, stated that none of the artifacts identified in the settlement belonged to its collection. The Green Collection has donated thousands of books and artifacts to the museum, which aims to celebrate the history and impact of the Bible.
"Developing a collection of historically and religiously important books and artifacts about the Bible is consistent with the company's mission and passion for the Bible," Hobby Lobby stated. "The goals were to preserve these items for future generations, to provide broad access to scholars and students alike to study them, and to share the collection with the world in public institutions and museums."
Many evangelicals who support the Green family's mission believe their motives are good, even if mistakes were made with the cuneiform items.
"Their zeal may exceed their knowledge of the market—that may be the worst thing you can say about them," said Ben Witherington III, New Testament professor at Asbury Theological Seminary. (Witherington has not been involved with the acquisition process for the Green Collection, but, along with many Bible scholars, he has served as a consultant for the new museum.)
Still, this case stands to hurt Green's reputation among archaeologists and museum directors, who have become more sensitive than ever over Middle East acquisitions, according to Gary Vikan, an expert in looted art and cultural property.
"I'm afraid to say [Hobby Lobby] got what it deserved," said Vikan, author of Sacred and Stolen: Confessions of a Museum Director. "This kind of obliviousness to the critical situation of Iraq is a pretty weak defense. Cuneiform tablets: Where do they come from? Iraq or Syria."
The 2010 shipments under federal investigation predate a push over the past few years to save Christian history from ISIS. Biblical-era artifacts were estimated in 2015 to be the second-biggest funding source for the terrorists, who sell "blood antiquities" taken from archaeological sites or museum leftovers not yet transported to safe havens.
As a result of the unrest in the region, "buying antiquities is fraught with complications," said Gordon Govier, editor of the Institute for Biblical Archaeology and the Near East Archaeological Society's ARTIFAX magazine. "There is a high probability that most artifacts for sale today have been looted, or perhaps are forgeries. People who buy artifacts have to know that their purchase may be encouraging more looting in the country of origin."
Mainstream archaeologists tend to trust artifacts on loan from other countries more than private collections, since individuals are more likely than state sources to gather objects "obtained by questionable means," Govier said.
Art museums have shifted away from a "don't ask, don't tell" attitude toward works with questionable backstories, and instead have opted to repatriate items to their countries of origin. In recent years, hundreds of antiquities have been sent from well-known American institutions back to Italy and Greece.
Many archaeologists and historians advise keeping artifacts in their country of origin, as Israel has required for all antiquities discovered in the past 40 years. But the threat of ISIS in Iraq and Syria puts objects in their cultural homes at risk—and some evangelicals eager to preserve this history want to see them housed in safer contexts. Archaeologists have committed to documenting historic artifacts digitally or smuggling them to safety before ISIS can put them up for sale.
Tablets like the ones bought by Hobby Lobby showcase laws, letters, and cultural details from the ancient Near East. When studying the history of the Bible, they provide background information that "informs and illuminates the social context of the Old Testament," Witherington said.
Mark Lanier, a Houston lawyer with a 110,000-volume collection of theological texts and artifacts, errs on the side of caution and advises passing on acquisitions when you can't verify the background.
"As for the Greens, everything I've seen indicates they are good folks trying to do a good thing," he told CT. "They stumbled on this, but have made it right. With the many complications, it's not hard to stumble."

07/06/2017