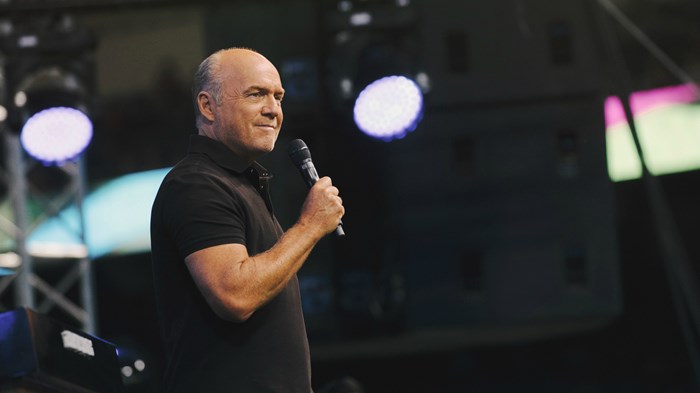 Image: Vitaly Manzuk / Harvest Ministries
Following another year of declining membership and baptism, the Southern Baptist Convention (SBC) just gained one of the biggest evangelists and megachurch pastors in the country: Greg Laurie.
The day after Laurie's annual Harvest America crusade, he announced that his church would be joining the SBC, which was also holding its annual convention in Phoenix.
Laurie is among the best-known leaders of the Calvary Chapel movement, and the one-time heir apparent to its late founder Chuck Smith. Though his 15,000-member Harvest Christian Fellowship in California will remain affiliated with the 1,000-plus church network even after moving into the SBC, the move makes Laurie's shift toward mainstream evangelicalism official.
Smith, a "Jesus People" leader who mentored Laurie from his first years in the faith, emphasized Calvary Chapel's distinctives from broader evangelicalism; and pastors, in turn, favored the network's own teachers, authors, and worship leaders. ...
1