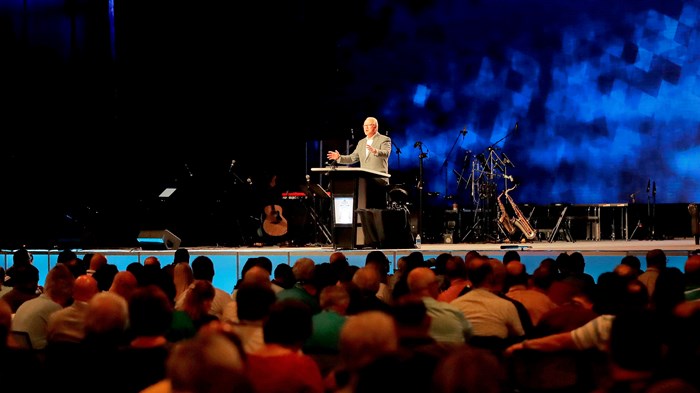 Image: Matt York / AP
The most-talked-about resolution at this year's annual meeting of Southern Baptists initially didn't even make it to the floor.
But after some late-night scrambling the night before, about 5,000 denominational leaders voted Wednesday to explicitly condemn the alt-right movement.
Earlier in the day, a wave of tweets from the biggest names in the Southern Baptist Convention (SBC), from Washington pastor Thabiti Anyabwile to Houston Bible teacher Beth Moore, made their convictions on the issue clear. They know what's at stake. Such a resolution could send a powerful message on their Christian opposition to hatred and bigotry; skipping over such a proposal could do the opposite.
For years, Southern Baptists have grappled with their denomination's past history of racism, and continue to work towards racial reconciliation. Failing to take the chance to condemn white supremacy could imply to outsiders—and the growing non-white minority within the SBC—that America's ...
1