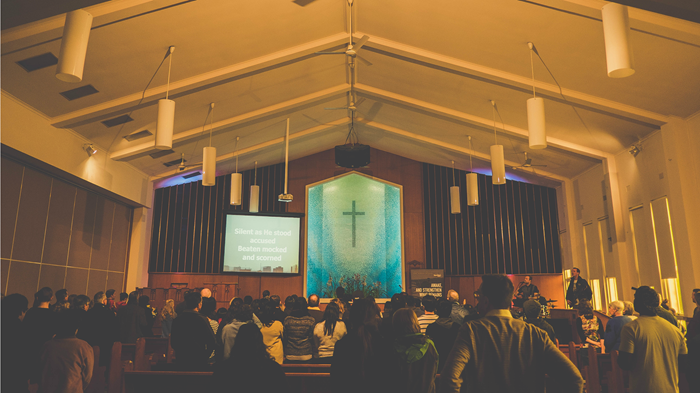 America's Hispanic churches feel the impact of President Donald Trump's immigration initiatives in their pews each week.
They've seen a drop in attendance as some immigrants stay home rather than risk getting arrested on the way to Sunday services. Pastors find themselves preaching about fear to mixed-status Latino families who are already preparing for the worst: explaining to their kids what happens if Mom or Dad have to leave and packing up their belongings to stay with relatives if they get detained.
"Pastorear en Tiempos de Trump es más difícil y duro de lo que imaginé. Orando, sirviendo, y trabajando por nuestras familias," tweeted Felix Cabrera, pastor of Iglesia Bautista Central in Oklahoma City and a leader of the Hispanic Baptist Pastors Alliance (HBPA). ("Pastoring in the time of Trump is more difficult and harder than I could have imagined. Praying, serving, and working for our families.")
Trump's immigration ...
1