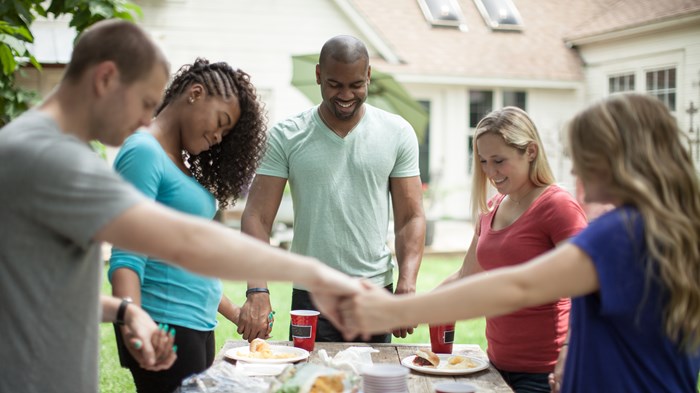 Nine out of 10 American pastors say they recently encouraged racial reconciliation. Their favorite method: Breaking bread with someone of another ethnicity.
A new survey of 1,000 Protestant senior pastors by LifeWay Research examines how they address race beyond the pulpit, as well as whether their congregations demand such sermons.
Almost three-quarters (72%) of pastors have shared a meal with a diverse small group of people (less than 10) in the past month. That includes 44 percent who say they've had such a meal in the past week.
The proportion is similar among white pastors, 42 percent of whom say they've had a meal in the past week with a diverse group. Such meals are more common among African-American pastors (52%) and pastors of other ethnicities (60%).
The proportion varies by denomination. Pentecostal (50%), Methodist (48%), and Baptist (46%) pastors were more likely to have shared a meal with a diverse group in the past week, while Presbyterian/Reformed pastors (34%) ...
1