Trump's Religious Liberty Order Doesn't Answer Most Evangelicals' Prayers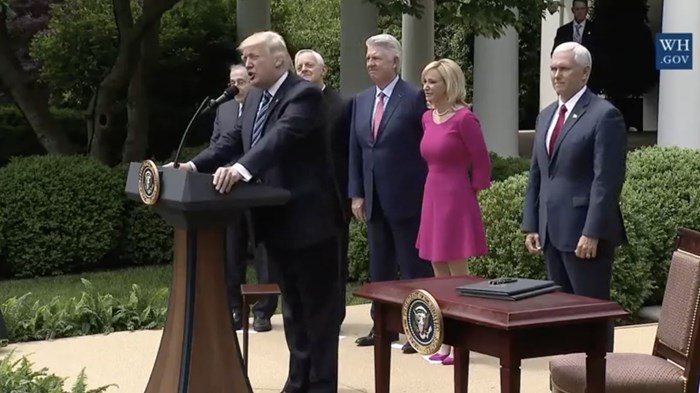 Image: WhiteHouse.gov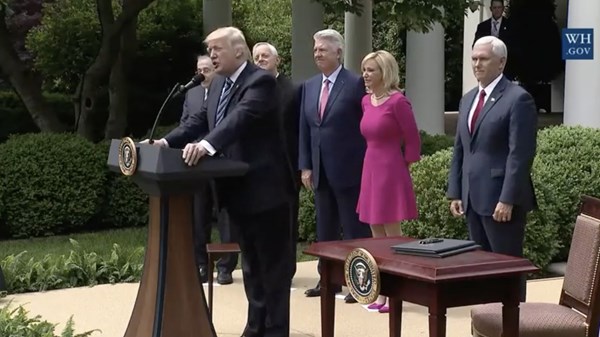 Trump's Religious Liberty Order Doesn't Answer Most ...
In his biggest religious liberty push since taking office, President Donald Trump officially laid out in an executive order some of the protections he has promised faithful supporters for months. The move came on the same day that evangelical leaders gathered in Washington for the annual National Day of Prayer.
One problem: This is not the executive order many evangelicals had been praying for.
Gone are the exemptions for religious groups faced with accommodating LGBT antidiscrimination regulations that conflict with their faith convictions. Instead, the order entitled "Promoting Free Speech and Religious Liberty" professes to extend political speech protections for pastors and religious organizations, aiming to let them talk about politics without penalty. It also requests "regulatory relief" for religious groups, including evangelical universities, caught in a court battle over the Affordable Care Act's contraception mandate.
"I am signing today an executive order to defend the freedom of religion and speech in America, the freedoms that we wanted, the freedoms that you fought for so long," the president said in a Rose Garden ceremony. "The federal government will never ever penalize any person for their protected religious beliefs."
Trump spoke most about the implications for the Johnson Amendment—legislation that has regulated nonprofits' political activity for six decades. "This financial threat against the faith community is over," he said. "You're now in a position to say what you want to say. … No one should be censoring sermons or targeting pastors."
While the White House's broad vision to "protect and vigorously ...
05/04/2017