A Top Reason for Church Shootings: Domestic Abuse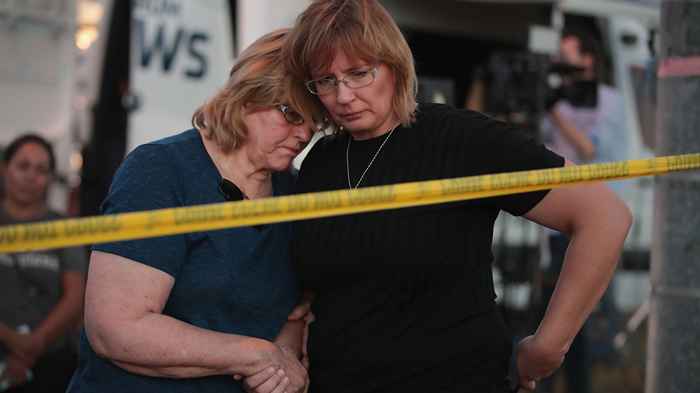 Image: Scott Olson / Getty Images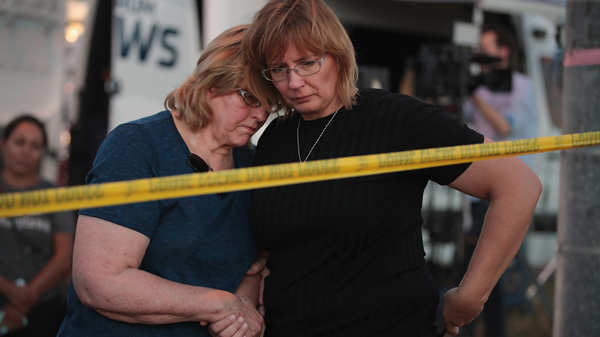 A Top Reason for Church Shootings: Domestic Abuse
Officials have concluded that the gunman who shot up a small Baptist church outside San Antonio on Sunday was not religiously motivated.
It may come as a surprise to know that very few attacks on houses of worship are.
Instead, the details around Devin Kelley's abusive past and ongoing feud with his in-laws point to a domestic incident causing him to target First Baptist Church of Sutherland Springs. Local law enforcement indicated Kelley's second wife had occasionally attended the church with her family, and that the two had separated.
"The suspect's mother-in-law attended this church," Texas Department of Public Safety spokesperson Freeman Martin said, according to The New York Times. "We know that he had made threatening texts and we can't go into detail into that domestic situation that is continuing to be vetted and thoroughly investigated."
Though the scale of Kelley's carnage is unprecedented, his motive is all too familiar. Domestic violence rarely stays confined to the home, and has increasingly led to violence on church property. Estranged husbands make their way into church parking lots and lobbies to settle fights, take revenge, or confront their victims.
A second church shooting took place on Sunday, this one in Fresno, California, where a man shot his wife and her new boyfriend in the parking lot of a Catholic church following early morning Mass.
"Year after year, domestic abuse spillover—when a fight at home comes to church—is one of the three most common killers at faith-based organizations," wrote church safety expert Carl Chinn for CT sister publication Church Law & Tax.
Last year, among violent attacks at houses of worship where ...
11/07/2017