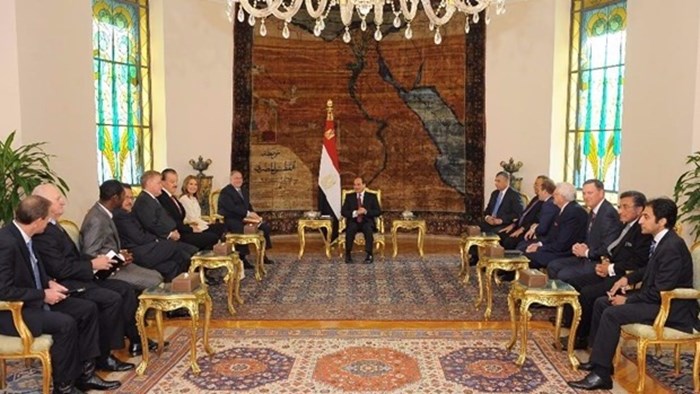 Image: A. Larry Ross
Jim Garlow walked cautiously through the cavernous halls of Egypt's Ministry of Islamic Endowments. He prayed: Why am I here, God? What do you want me to see?
The pastor of Skyline Church in San Diego was part of a 12-member delegation of American evangelicals. Their mission: To offer friendship to the president of Egypt.
But as largely a Who's Who of Christian Zionists and otherwise pro-Israel pastors and ministry leaders, the mission could easily go awry in a majority-Muslim nation where even the Coptic Orthodox Church still officially bans pilgrimage to neighboring Jerusalem.
Mike Evans, founder of the Friends of Zion Heritage Center in Jerusalem, is a lifelong friend of Israeli president Benjamin Netanyahu. Mario Bramnick, senior pastor of New Wine Ministries Church in Florida, is president of the Latino Coalition for Israel. Tony Perkins, president of the Family Research Council, leads tours to Israel. They were assembled by Joel Rosenberg, a Jewish Christian with dual US ...
1