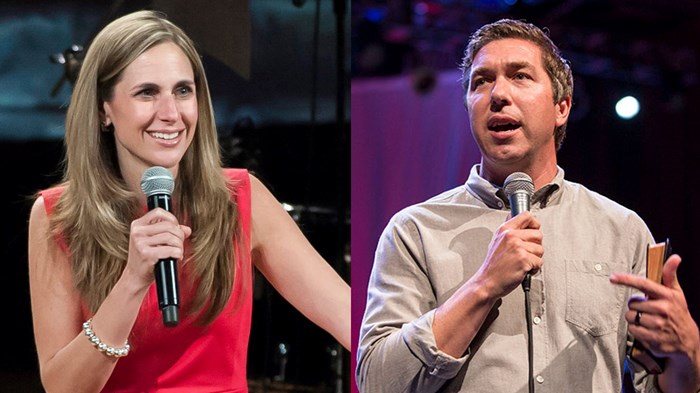 Image: Willow Creek
Since "no one person can replace" Willow Creek Community Church founder Bill Hybels, the influential megachurch has named two people: its current executive pastor Heather Larson and teaching pastor Steve Carter.
Hybels announced on Saturday that the pair will succeed him as lead pastors when he steps down in October 2018.
The historic transition will make Willow Creek one of the largest churches in America with a woman in the lead pastor position, as well as the only major evangelical megachurch with male-female lead pastors who aren't married.
"When we saw this shaping up, we had to ask ourselves, 'Can our congregation have a lead pastor that's a woman?,'" said Hybels, speaking from Willow Creek's central campus in South Barrington, Illinois, one of seven locations in the Chicago region that draw a collective total of 25,000 worshippers each weekend. "And because this is a deeply held value in our church, we said, 'No problem.'" ...
1