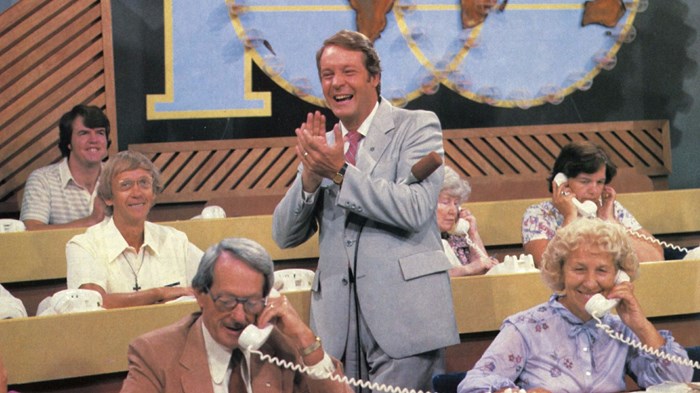 Image: Courtesy of Crossroads
David Mainse, the pastor who launched and hosted Canada's longest-running Christian TV program, died Monday at 81.
The Crossroads Christian Communications founder leaves behind a legacy of media ministries, including the talk show 100 Huntley Street, the Yes TV network, a Christian broadcast school, and a national prayer hotline that fields over 30,000 calls a month.
"There has been no Canadian Christian leader in the past 50 years of Roman Catholic, mainline Protestant, or evangelical communities who has had more singular influence than David," said Brian Stiller, the Toronto-based global ambassador of the World Evangelical Alliance.
Mainse pioneered Christian broadcasting at a time when religious organizations in Canada were banned from owning networks and local stations were wary of giving preachers airtime.
Yet, "no one in Canadian history has anchored and produced as many TV programs as David did," said Lorna Dueck, a TV host who was mentored by Mainse and now serves as Crossroads's CEO. "No media in the nation has left as unique a legacy of social good around the world."
Mainse's broadcast career began in 1962 with a weekly 15-minute segment airing after the local news on an Ontario station. It eventually was picked up by the Canadian Broadcasting Corporation. By the 1980s, he convinced the Canadian Radio-television and Telecommunications Commission to lift a 50-year ban on religious-owned TV stations, and expanded to offer 24-hour programming.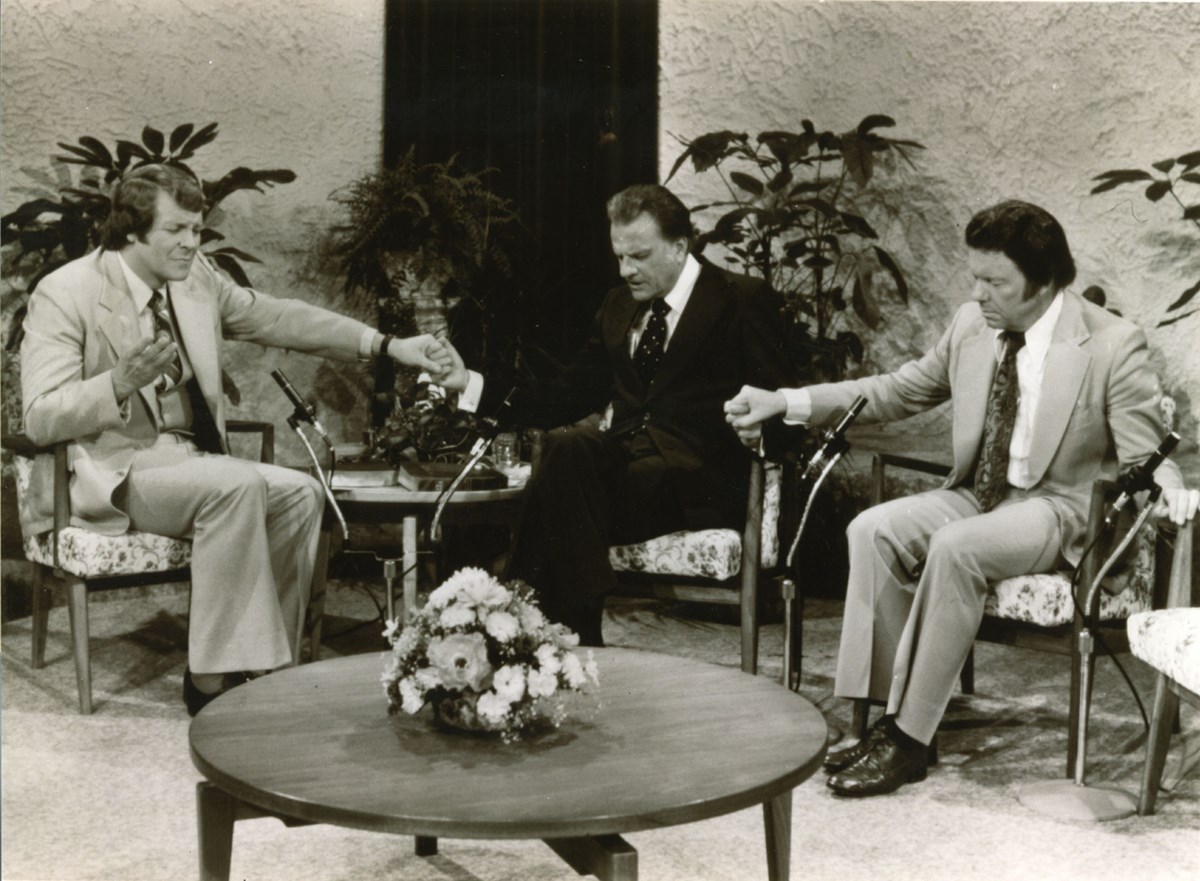 Image: Courtesy of Crossroads
100 Huntley Street, which Mainse began in 1976 and hosted until his retirement in 2003, has become the country's longest running daily television show. Canada's National Post yesterday described how his approach took off among Canadian viewers:
"It was a kind of a music and interview variety show, and not a preaching show." His style was not "to beat people over the head with a Bible" but to "speak the truth in love," (David's son) Ron Mainse said.

While some American televangelists were purporting to heal the lame and appealing for donations that they would use to pad their bank accounts, 100 Huntley Street offered a decidedly Canadian take on religious programming.
Mainse became such a household name, Dueck noted in her tribute, that by the 1980s the show's prayer line was listed alongside emergency numbers in the phone book.
Viewers and Christian leaders across Canada and beyond shared tributes.
"There were no airs about him. He embodied everything that it means to be human before God. That made his gospel real, authentic and refreshing," wrote Ray David Glenn, an Anglican preacher and council member for The Gospel Coalition Canada. "In a world where a watered-down 'gospel' is all too often delivered in wooly, wet, saccharin trappings, David Mainse was the same wherever he went and whomever he was with."
Mainse was born in Quebec to missionary parents and served in a Pentecostal Assemblies of Canada congregation in Ontario before shifting to fulltime broadcast ministry. His wife Norma-Jean frequently appeared on TV alongside him.
The beloved broadcaster suffered from myelodysplastic syndrome (MDS) leukemia for the five years leading up to his death, living well past doctors' initial projections. He leaves behind four children, and many grandchildren and great grandchildren.