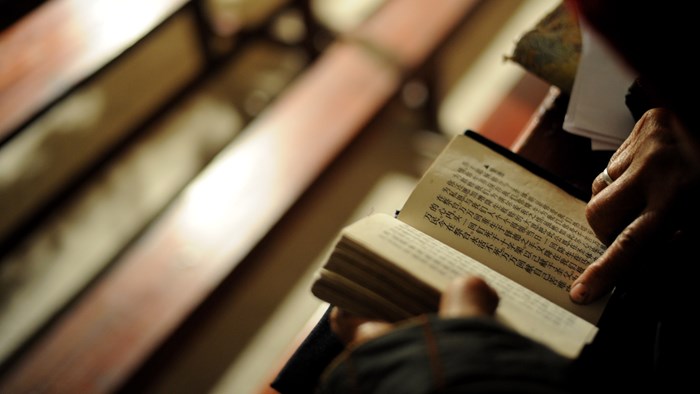 Image: China Photos / Getty Images
Last week, Chinese social media users began noticing that they couldn't find Bibles listed on some of their nation's most popular e-commerce platforms.
Shoppers who searched the word Bible on retailers such as Taobao, Jingdong, Dang Dang, and Amazon.cn began receiving a "no results" response, reported the South China Morning Post.
Search analytics revealed a significant spike in the keyword Bible on March 30. But by April 1, analytics showed a zero, suggesting that the word may have been censored, reported the Australian Broadcasting Corporation.
Two days before the Bibles were banned from online purchase, the Chinese government released a document outlining how it intends to promote "Chinese Christianity" over the next five years. According to the document, one of the government's key objectives is to reinterpret and retranslate the Bible in order to enhance "Chinese-style Christianity and theology."
Among China's main religions—which ...
1