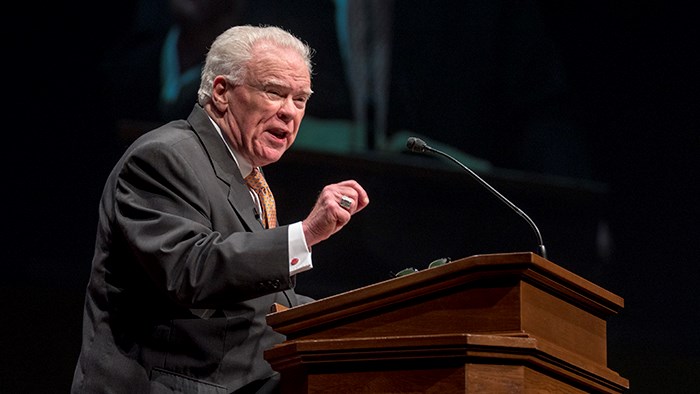 Image: Southwestern Baptist Theological Seminary
On Sunday, Southern Baptist leader Paige Patterson spoke out to address his position on domestic violence after old comments he made regarding counseling women in abusive marriages circulated on social media over the weekend.
Patterson, the president of Southwestern Baptist Theological Seminary (SWBTS) and a key player in the Conservative Resurgence of America's largest denomination, said that his past statements—discouraging women from divorcing in cases of abuse and celebrating the faith of a woman whose prayers led her to be hit by her husband—had been misrepresented and mischaracterized.
He clarified both instances in an SWBTS press release, adding that he has "never counseled or condoned abuse of any kind" and that "any physical or sexual abuse of anyone should be reported immediately to the appropriate authorities, as I have always done."
Patterson said he has advised and helped women to leave abusive husbands, but stood by his commitment to ...
1