China Closes Megachurches Before Christmas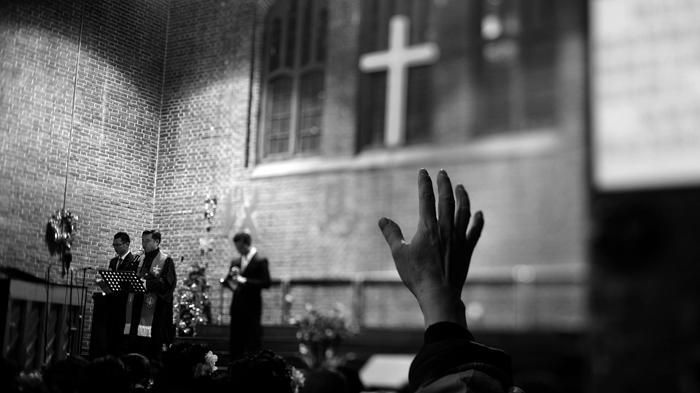 Image: Feng Zi / Color China Photo / AP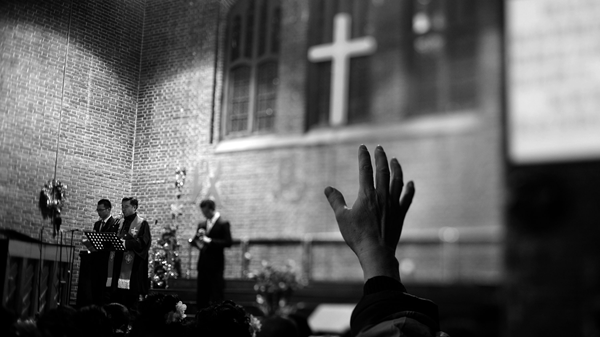 China Closes Megachurches Before Christmas
A week after a prominent pastor in China released his viral letter on faithful disobedience amid a government raid on his church, Communist authorities once again shut down worshipers from Chengdu's Early Rain Covenant Church—one of the most prominent unregistered churches in the country—as well as Guangzhou's Rongguili Church, one of its first underground Christian communities.
On Sunday, 60 police and religious affairs officials interrupted weekly gatherings at Rongguili, ultimately closing the church, seizing materials, and taking cell phones from attendees, Asia News reported.
"Halfway through the children's Bible class, we heard the footsteps of dozens of police and officials stomping up the stairs," one member said, according to the South China Morning Post.
"They read out law enforcement notices declaring our venue was an illegal gathering [that had engaged in] illegal publishing and illegal fundraising and confiscated all Bibles."
The Protestant congregation, which now draws more than 5,000 people to worship each week, was founded in the 1970s by the late pastor Samuel Lamb; it represents one of the few churches in China dating back to before the Cultural Revolution.
Ahead of Christmas, Chinese authorities have continued their ongoing crackdown on underground Protestant churches, which do not belong to the government-sanctioned Three-Self Patriotic Movement and are illegal under Communist rule. The activity has spurred further concern by US officials and American Christians.
The previous Sunday, December 9, officials shut down Early Rain Covenant Church, arresting more than a dozen Christians, including pastor Wang Yi. After he was detained, the church released Yi's ...
12/17/2018